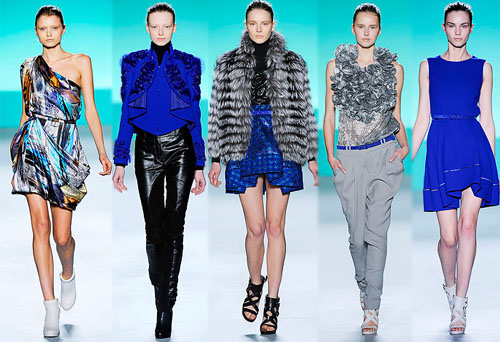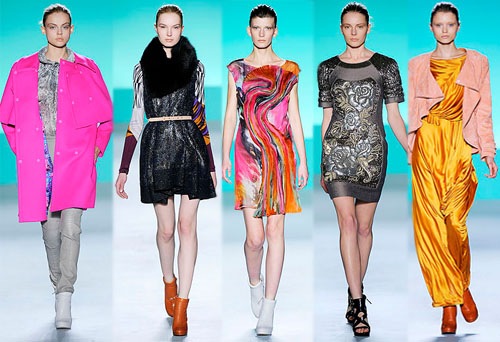 When in need for a little colour to brighten our wardrobes regardless of the season, we know we can can count on Matthew Williamson to deliver beautiful vibrant shades and amazing prints. So, you can imagine our surprise when the first look of the collection appeared on the catwalk; a short tweed jacket over a matching dress with ruffles diagonally up the front, but though very different from his esteemed design aesthetic; it was still unmistakably a Williamson.
It wasn't long until we started to see Matthew's usual style; a silk multicolored one-shoulder mini dress, worn with white ankle boots and gorgeously tanned bare legs – very Ibiza.
Along with the abstract printed dresses in vibrant colours, Williamson showcased a selection of heavily textured tunics and blouses, high-fitting skirts and colourful evening and outerwear. It was a well thought collection that was designed with women of all ages in mind and you could see a lightness even in the heavy coats and jackets that was sophisticated but yet playful.
Post by Olivia Usai
---