Wednesday 4th December
As a lot of you girls will be going to lots of parties this month you'll want to look great but still keep warm as it's freezing cold out there!!
But there is a way to have a great party dress and not freeze so I'm going to choose a few picks from Girl Meets Dress, that will keep you both warm and still looking fabulous, sure to turn those heads.
Long sleeved dresses are a great way to keep yourself that extra bit warm. So I've picked 5 long sleeved dresses that are available to hire from Girl Meets Dress.
First up is the Danyah Dress. This dress is all black with a few touches adding a nice design and look to it. It has leather on the shoulder and at the cuffs, it's a bodycon style dress which will cling to your body shape.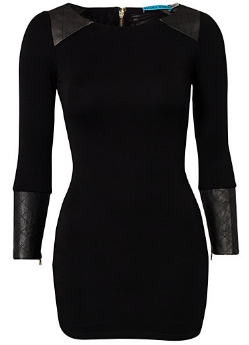 I'd style this dress with a pair of black heels, a clutch and a leather jacket.
My second pick is the Sleeved Lace Cocktail Dress. First of all I love the colour it's a sort of purplely/plum colour. It has a netting pattern all over but is seen more at the top and bottom.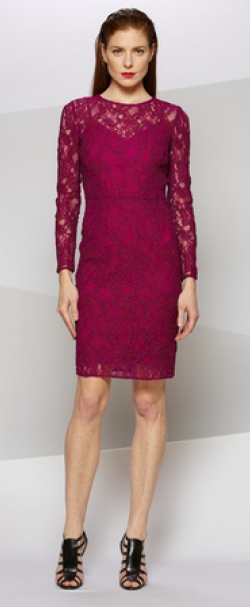 I'd style this dress with a shrug-style jacket a black clutch and a pair of black heels or flats with a nail varnish to match the colour of the dress.
My third pick is the Peplum Dress, again it's a similar colour to the previous dress. I love peplum the way it goes in at the waist and flows at the bottom I love the look it creates. This has a mesh kind of fabric on the collar and the sleeves.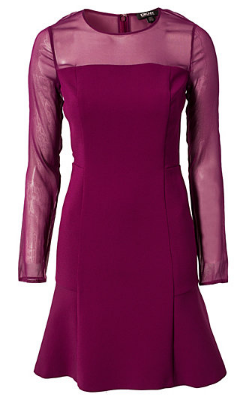 I'd style this dress with a black jacket (as I think black would be a great pairing with this colour) with a pair of fuschia shoes matching with the dress.
My fourth pick is a Sequin Wrap dress so a totally different style to my other picks. It's a nude colour dress very neutral with gold sequins on it, making it a party dress.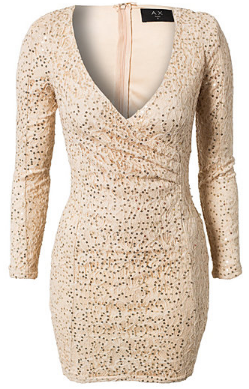 I'd style this dress with either a gold pair of flats or heels, nude tights and a clutch bag.
My final dress of my picks is a Pink Sand Dress, this dress is a pale pink and nude colour dress, merging the two colours perfectly.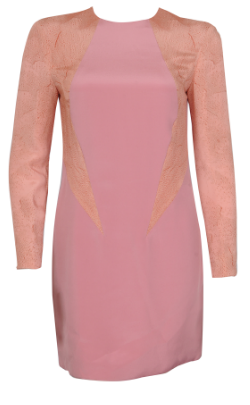 I'd either style this dress with a pair of pale pink or nude heels and a white shrug.
So if you're looking for a great long-sleeved party dress to give you that extra bit of warmth, especially if you're like me and really feel the cold, then these long-sleeved dresses are the way to go!
I hope you liked my guest post for Girl Meets Dress and hopefully gave you some ideas for great party dresses.
A big thank you to the lovely people at Girl Meets Dress for letting me guest post on their blog.
You can find me over at my blog www.blue-bow.co.uk
Thank you for reading!
Sammy xx

---