Communications Consultant Katy Wickremesinghe, founder of KTW London tells Girl Meets Dress which dresses she is choosing to wear for Frieze London week. 
Having worked at a number of high profile red carpet events, with over a decade of experience – from BAFTA to Burberry and also having to be on show for a number of well known clients, Katy knows how important it is to look and feel her best whilst she works. She loves the intersect between fashion, art and luxury and currently works for a number of clients including Blain|Southern contemporary art gallery, GalleriesNow, J&M Davidson, Marie Curie and Goodwood.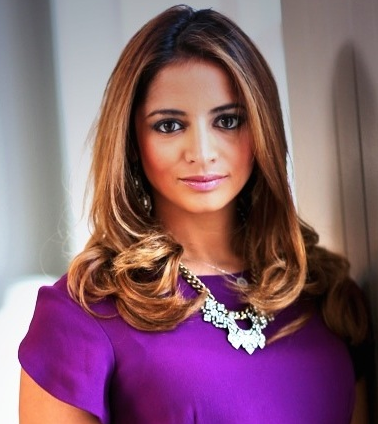 1.
Erdem
On Sunday I will be attending the Pace Gallery daytime private view. The colour palette of this dress is exquisite, it's like a painting! I like the fact that for a daytime event it is quite covered and demure but could still take you onto evening cocktails feeling glamorous. Pure sophistication.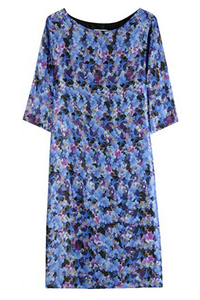 2.
Amanda Wakeley
Dress to impress – on Monday I will be at the private for for Blain|Southern's show with German artist Jonas Burgert, following that I'll be at an artist dinner and then party for Blain|Southern and the Vinyl Factory so I need a dress which I can chat to clients and VIP's in but one which will also go from a cocktail environment to a dinner and party. This beautiful dress is perfectly sculpted and I love the fun fringe at the bottom which takes it from a classic dress into a statement piece.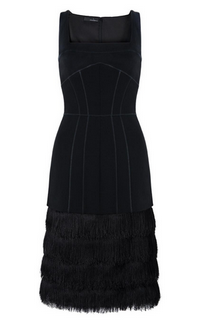 3. 
Beulah
On Tuesday I will be at the Vanity Fair art party with Christie's auction house so I want to feel demure and I always think red creates a statement. The lines of Beulah make it elegant and lady like and I love the fact it doesn't show off too much skin. I'm a big fan of ethical fashion label Beulah London. It's definitely a dress to paint the town red in!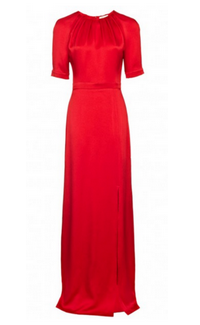 4.
McQ Alexander McQueen 
On Wednesday I will be popping into Frieze to check out what's on show. Walking around the stands means you can be on your feet a lot so I love the fact this dress could be paired with flats or boots and a longer jacket to look chic and day time. I love the colour combination.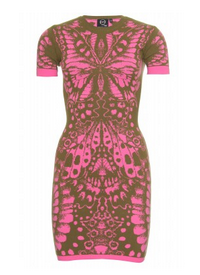 5.
Krystof Strozyna
On Thursday I will be attending a media panel art debate in the morning, grabbing sushi with a client for lunch, making a presentation and then out with girlfriends in the evening at Little House (phew!) so I need a dress which will cover all bases. I think the clean and contrasting colours of Polish designer Krystof Strozyna are incredible. I would pair this with a long black blazer by day and a leather jacket for my evening playtime!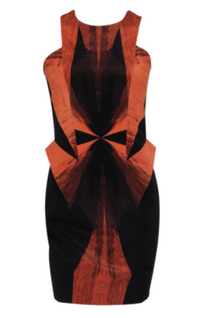 Frieze London opens 15–18 October 2014 in Regent's Park, London – One of the world's leading contemporary art fairs
---