Celebrities wearing Girl Meets Dress
As a celebrity your social calender is forever overflowing with red carpet events and parties. The golden rule? Never wear the same dress twice. Here are Girl Meets Dress we can accommodate that very rule with our catalogue of over 4000 dresses.
Francesca Fisher-Eastwood, daughter of Clint Eastwood, turned up to an opening party in LA wearing Alice + Olivia's Olympia Embellished Dress. Rent now for only £49!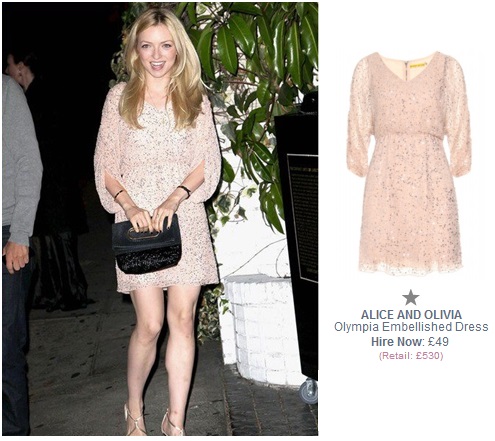 Frankie Sandford is on her way to becoming a mum for the first time. Transitioning your wardrobe from non-maternity to maternity can often be quite difficult, but there's no reason you shouldn't do it in style! Frankie chose this Camouflage Pink Dress by McQ by Alexander Mcqueen for her performance at Radio 1's Big Weekend and rocked the look. Hire the dress for £39!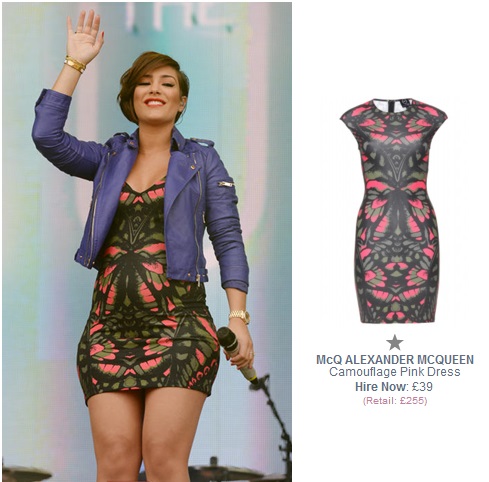 Luckily for Jessica Seinfeld and Danielle Campbell they weren't at the same event when they stepped out in the beautiful Alice and Olivia Papina Dress. This dress is perfect for evening drinks or a special party. But who do you think wore it best? Rent now for £49!