Get the Party Started with Boux Avenue!
We've teamed up with Boux Avenue to find the ultimate bra solutions for any dress you rent this Christmas. Shop all dresses.
Sometimes it can be tough to find the perfect bra for the perfect dress, especially with open back or low cut party dresses. Boux Avenue are here to put your mind at ease, and tell you that there is a bra to match any dress! If you're after a bra for a strapless or low back dress, why not try their Backless Strapless Bra which is virtually invisible, and will fit perfectly for our Nicole Miller Riley Gown in Cobalt or our Dina Bar-El Audrey Gown.
Another great bra for strapless dresses is the Moulded Strapless Bra that can be worn with a number of amazing party dresses including our Herve Leger Two Tone Bandage Dress or our Ruth Tarvydas Ice Queen Dress.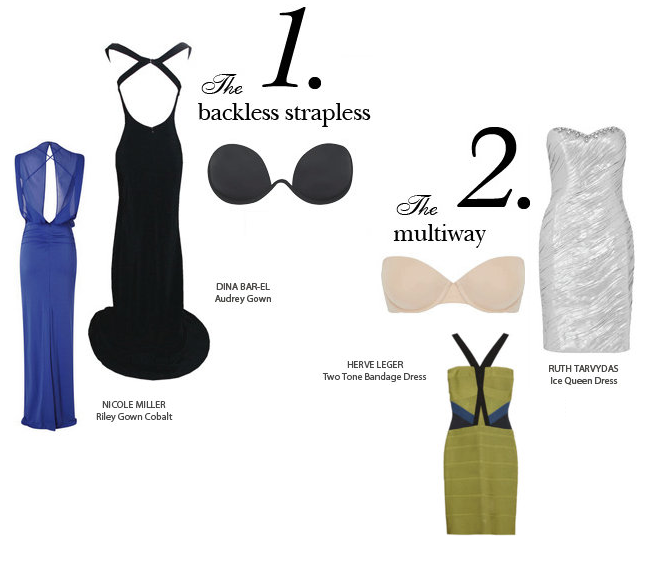 When it comes to low cut dresses it's often hard to find the right kind of bra. You want support and comfort, so we suggest the Sexy Plunge U Bra which will hold you in place whilst giving the illusion of invisibility. The bra is ideal for our Herve Leger V-Neck Bandage Dress (a favourite of Beyonce) and our NLY Stella Dress Black.
One shoulder dresses are often difficult to find a bra for. The Kelsey Strapless Bra has smooth foam contours with scalloped edges, and will feel divine under our Diva Sophia Lorenza Gold Dress or our Isabel Marant Merino Wool Dress.
When you're looking for extra "umpf" under a dress, you need Boux Avenue's Ultra Boost Bra that will give you extra lift where you want it. Perfect for a v-neck dress like our Honor Gold Lola Dress of our low cut Forever Unique Imogen Dress.
View all of our dresses available to rent here.
Posted November 18th, 2013 in
The Week in Dresses
. Tagged:
Boux Avenue
,
Dina Bar-El
,
Diva Sophia
,
forever unique honor gold
,
Herve Leger
,
hire party dresses
,
isabel marant
,
nicole miller
,
NLY
,
partnership
,
rent party dresses
,
Ruth Tarvydas
.