Evening Elegance: 5 Of The Best Elegant Dresses For Evening
Putting on a floor length gown for an evening event is often something a girl doesn't often get to do – so make the most of it when you get the chance. Evening glamour is easy to achieve with the right dress, and you can't go wrong with long evening dresses that instantly look and feel elegant.
We have a variety of different evening dresses at Girl Meets Dress, but this post will discuss our top 5 long evening dresses. Finding long evening dresses online can be hard because it's hard to know what size and length you need, but it's not difficult to find the perfect evening dress at GMD because you can hire 3 dresses to try, and only pay for the one you wear – we'll refund you for the 2 that you don't! Finding the evening dress of your dreams is as easy as that!
Here are our top 5: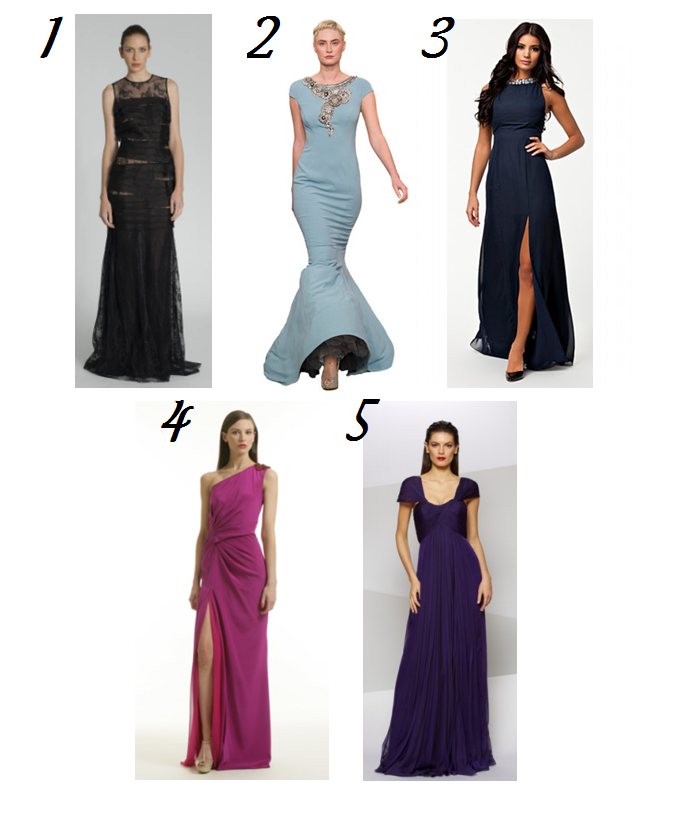 1. CARMEN MARC VALVO Sleeveless Lace Shutter Gown
Just because an evening dress is long, doesn't mean it has to be plain and simple. This Carmen Marc Valvo Dress breaks up the single colour with inserts of delicate floral lace breaking up the tiers of airy organza.
In one of this season's on-trend colour, this powder blue stretch moss crepe dress moulds beautifully to the body to create the perfect silhouette with this tailored fishtail evening dress. The spectacular neck trim adds to this stunning style, which is definitely one to get you noticed at your special event. Why not check out all our Ariella dresses?
This evening dress is simple at the front, but has an open back with gorgeous embellishment covering the back straps of the dress as well as the neckline – subtle sparkle that is enough to ensure you look fabulous!
4. BADGLEY MISCHKA Ombre Burst Gown
We have a gorgeous range of Badgley Mischka evening dresses and this one is a gorgeous bright colour for summer, that oozes sex appeal with a side slit that will definitely ensure you're centre of attention at any evening event!
5. CARMEN MARC VALVO Iridescent Chiffon Gown
This evening dress is more conservative and classic, while still being contemporary and chic. This designer dress has cap sleeves and a structured wrapped bodice – there's no doubt you'll look amazing in this flowing chiffon gown!
We hope these evening dress ideas have inspired you to find a reason to wear one! Enjoy finding the dress of your dreams!
Posted April 29th, 2014 in
Event Reports
. Tagged:
Designer dresses
,
elegance
,
evening dress
,
Evening Dresses
,
evening dresses online
,
evening dresses uk
,
Fashion
,
Girl Meets Dress
,
hire designer dresses
,
long evening dresses
,
style
.