Guest Style: Kalee Hewlett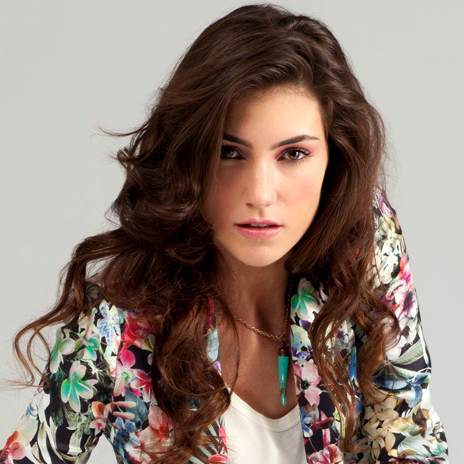 Continuing with our new blog series of Stylists having their say on the GMD blog, today we're picking the mind of Kalee Hewlett. Kalee is a fashion and celebrity stylist and has worked in the industry for many years. Throughout this time she has worked on feature films; television; commercials; pop promos and now sits herself firmly within the fashion and presenting arena. Kalee's talents have led her into styling for a range of international fashion titles and personal styling for a number of prominent TV personalities.
She answered a few of our questions:
How would you describe your style?
Eclectic and diverse. My style can very much depend on my mood and what I'm doing that day. I love prints and interesting pieces, I love to rummage through vintage shops to find original one off pieces. Generally my style is very much boho meets rock.
What's your fashion loves and hates?
Fashion loves – anything with embellishment and sequins and I'm partial to a good hat!
Hates – is there really anything to hate about fashion? Each to their own. Fashion is fun!
 What advice would you have for anyone wanting to get into styling?
Make sure it's what you really want to do because you will have to throw everything into it. You need to be driven, self disciplined, determined and most of all believe in yourself. If you have all of these ingredients and you're really hungry for it, get as much experience as you possibly can in the industry, network at every given opportunity and stay true to yourself.
 Where do you get your inspiration from?
Everywhere and everything. Creation is all around us. Street style has become a huge influence now. I travel a lot which really feeds my inspiration.
Name one item no stylist should live without?
An A4 diary to assist with organising that busy schedule of yours!
 What is your favourite SS14 trend?
Lace – so happy to see the return of lace again this season. So intricate, beautiful delicate and feminine.
Find out more about Kalee on Twitter: @KaleeHewlett
While you're at it, make sure you follow us @GirlMeetsDress – for all the gossip from GMD HQ!
Posted April 29th, 2014 in
Featured Bloggers
. Tagged:
Celebrity
,
designer
,
Designer dresses
,
Dresses
,
Fashion
,
fashion tips
,
Girl Meets Dress
,
guest blogger
,
guest style
,
hire designer dresses
,
Q&A
,
style
,
stylist
.