Dress hire in Glasgow, Manchester, Essex and Edinburgh
Glasgow, Manchester, Essex and Edingburgh have been the most popular destinations for dress hire this month with Glasgow being twice as popular as Essex.
Over the last few weeks we have been noticing quite a few fashion trends, or shall we say Dress Hire trends, most notably about destinations. So much so that we've decided to celebrate our top City every month in a series of posts exclusively about that city. What a treat.
So…what's been happening in Glasgow you ask?
Well…
We've been sending quite a few Ball gowns and Asymetric Dresses over to Glasgow and upon a bit of investigation it turns out that low and behold Glasgow has this last month celebrated the Scottish Fashion Awards, Glam in the City  AND the West End Festival. Quite a bit of things to look faboulus for indeed.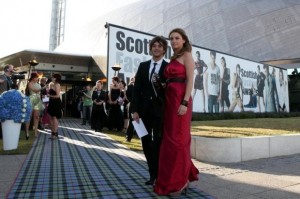 The Scottish Fashion Awards seem to have gone down very well with pop stars like Paolo Nutini (from Puma advert song "New Shoes" fame) and Diana Vickers (Singer of "Once" – very fun summery song for getting in the mood) joining fashion designers including Jonathan Saunders and Amanda Wakeley in the fifth anniversary of the awards in Glasgow.
Glasgow School of Art graduate Saunders took the top prize of the night, Designer of the Year – Go Jonathan!, while up-and-coming talent Holly Fulton, whose work appeared in Sex And The City 2, was voted Young Designer of the Year, come-on the girls! (ps: Hire dresses from Sex and the city film here).
Other than that what about Glam in the City?
Glam in the City is a Scottish festival which every year picks a Miss Scotland and gives women of all ages the chance to get clued up on everything they need to look their best, be it Sunbed advice or Handbag analysis….yes it turns out their is such a thing……
So there you have it Glasgow is Girl Meets Dress' Dress Hire destination of the month.
Stay tuned!
ps: Turns out the West End Festival is a bit of a weird one, not very glamourus at all, more of a fun outdoor family thing.