How To Be The Best Dressed at Ascot: GMD's top Ascot Dress Picks
Royal Ascot is here, but have no fear Girl Meets Dress are here to help you find that fabulous lastminute dresses for ascot, from dresses for the races and ladies day dresses to bags and  hats you can hire it all at Girl Meets Dress.com. Royal Ascot is known for being both a sporting and fashion event, and finding the perfect Ascot dress code appoved dress to stand out from the crowd can be a stuggle,  but GMD  have a large collection of  unique and exclusive ascot dresses that adhere to the dress code perfectly. At Girl Meets Dress we also offer next day delivery on our dresses,  simply click to hire your perfect dress for ascot and we will have it sent to you the very next day. Here's our top pick of dresses to wear to Ascot selected by the GMD team.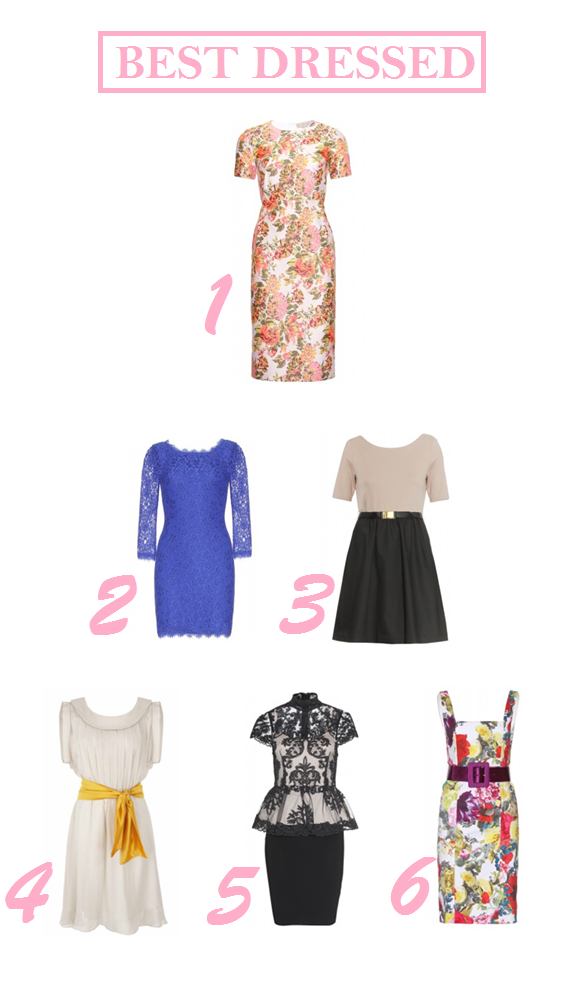 1-Â STELLA MCCARTNEYÂ / Ridley Woven Dress
This Stella McCartney dress is right on trend with it's floral design and shift style,
the perfect mix of floral and sports lux makes  this the perfect summer dress for any event.
2-Â DIANE VON FURSTENBERGÂ / Zarita Lace Dress Blue
This lace dress is a beatiful royal blue hue,
the sleeves add a sophisticated edge and the overlap lace hem creates a feinine silhouette
3-Â Â ALICE AND OLIVIAÂ / Two-Tone Dress
This two tone Alice and Olivia dress is chic and simple with parisian flare,
the gold buckle belt adds a cinched in effect that creates a lovely hourglass effect.
4-Â Â SUZANNAHÂ / Lawn Party Silk Dress
This summers hot trend is the little white dress and this Suzannah dress is a perfect example of this.
The vibrant gold sash and pleating effect creates a lovely focal point to the dress.
5-Â Â ALICE AND OLIVIAÂ / Chantilly Lace Peplum Dress
This romantic lace overlay Alice and Olivia dress needs no introduction,
the feminine hourgalss shape it creates and the classic black plus cute cut make this dress the perfect statment piece.
6-Â Â ALICE AND OLIVIAÂ / Natalie Belted Dress
This 50's inspired Alice and Olivia dress is bold and fun,
the bright florals and structured cut are sure to get you noticed.
Follow us on twitter at  

@girlmeetsdress

 and keep up to date with our I

nstagram
exclusive offers and competitions.