Play Dress Up at Our London Showroom
Ever wanted to play dress up with hundreds of designer dresses?! Well now is your chance! At Girl Meets Dress we have created the perfect showroom space for you to come and try on as many dresses as you wish! So now you don't have worry until the dress arrives to whether or not it will fit, you can come in and try it on and be stress free knowing you have the perfect fitting dress!
Once you have scheduled your appointment all you need to do is give us a rough idea of what you are looking for and we'll do the rest! Not only can you try as many dresses as you like  but our expert stylists will be on hand to give you style advise, they know every dress inside out, from what it feels like to how it fits so they'll make sure that you try on that killer dress!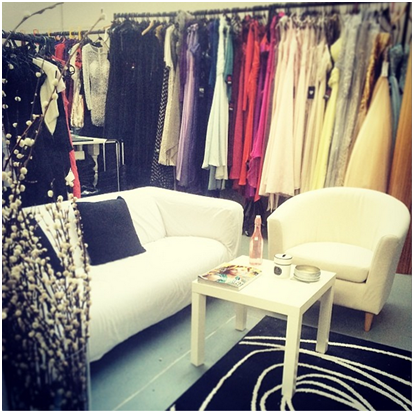 You just have to come down to our stylish showroom situated in Battersea and try on dozens of dresses on! Doesn't sound too hard?  You are welcome to bring a friend to get their opinion or just to wow them with all the amazing dresses you are getting to try on! Just let us know in advance if you are and don't worry if you are coming alone since as I said before our stylist will be here to give you their honest opinions and help you find that show-stopper dress for your special occasion.   
Once you have chosen 'the dress' you can either take it away with you that day if your event is within  the next 7 days or you can reserve the dress and we will send it out to you before the future event! And we couldn't send you away empty handed, you'll also be treated to a special goody bag filled with lots of beauty must haves!
We look forward to seeing you soon! To book an appointment simply email us at showroom@girlmeetsdress.com