Dress hire in Leeds!
Manchester, London, Leeds, Dublin and Liverpool are the most popular destinations for dress hire this month at Girl Meets Dress so we've decided to take you through the best rentals for each. We start with our most popular city, Leeds.
What's going on in Leeds?
Hitting the Town: Pryzm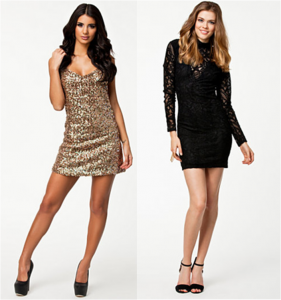 A longtime mainstay of nights out in Leeds, Pryzm is the current name for the club on the corner of Merrion Street and Woodhouse Lane – and the new lease of life the venue has been given has made it one of the most popular clubs in Leeds once again.
Bang in the centre of the city, it's the perfect culmination of a night on the town – and it's fair to say there's something from everyone, with five different rooms, each boasting a different style of music. From house and R&B to disco and even acoustic, it's all covered. And with their £1 £2 and £3 drinks offers on the go, it's easy to see why Pryzm is so popular.
When it's a night out with the girls you need to look the part with our fabulous party dresses to rent in Leeds. Our Glamorous Gold Sequin Dress is ideal for turning heads whilst our Pearl Black Collared Lace Dress will flatter any figure. Don't worry about any drink spillage on your night out either – we take care of all the dry cleaning!
Dining Out: Vice & Virtue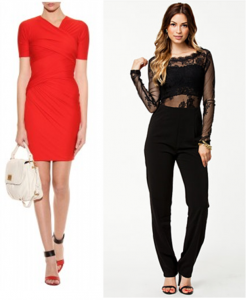 It's so close to Merrion Street you can almost touch it, and yet, Vice & Virtue is surprisingly easy to miss. But that would be a mistake, because this mysterious restaurant comes from Luke Downing, the man behind Dough Bistro, and he has something very special lined up for the people of Leeds – a creative tasting menu like nothing you've tried before. This is fine dining at its best, and it deserves to be tried.
For such a quaint restaurant you'll be needing to look exceptionally special – whether you're renting an evening dress in Leeds for a first date or dinner with the girls, Girl Meets Dress have got your Leeds dresses covered. Add a splash of colour to your night with our Carven Red Dress or look sleek in our Glamorous Jumpsuit. We've got lots of great cocktail dresses in Leeds all available with next day delivery anywhere in Leeds !
Performances to Remember: Leeds Grand Theatre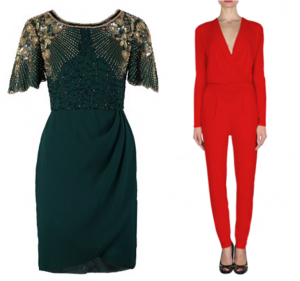 Built in 1878, Leeds Grand Theatre certainly lives up to its name, mixing stunning architecture with an equally impressive line-up. Over the years, we've seen many a West End hit visit, with Wicked and Shrek among the latest shows to come to Leeds.
But it's not just musicals – Leeds Grand Theatre has earned a reputation for its eclectic but always top quality programme of events, which combines ballet, opera and comedy with the best touring productions the UK has to offer. This, combined with the fact that it's one of the city's most cherished landmarks, makes it one of the best theatres in Leeds, without a doubt.
We have so many evening dresses for hire in Leeds so you're spoilt for choice – from our Green Cocktail Dress by Virgos Lounge to our Gorgeous Couture Jumpsuit.
Still stuck on what to wear?
Email our stylists: enquiries@girlmeetsdress.com
Also check out our new vintage collection.
Follow us on our social media:
Facebook – Instagram – Twitter
Snapchat: GirlmeetsdressS
Posted March 29th, 2017 in
How to Wear it
. Tagged:
carven red draped dress
,
Dress Hire
,
dress hire leeds
,
evening dress hire leeds
,
Girl Meets Dress
,
glamorous gold sequin dress
,
GORGEOUS COUTURE Paige Jumpsuit
,
hire a dress
,
hire cocktail dresses
,
Hire dresses
,
hire glamorous
,
hire gold dresses
,
hire gorgeous couture
,
Hire Virgos Lounge
,
millie green cocktail dress
,
party dress
,
party dresses
,
party dresses uk
,
pearl black collared lace dress
,
rent a dress
,
rent a dress leeds
,
rent celebrity dresses
,
rent cocktail dresses in Leeds
,
Rent designer dresses
,
rent dresses
,
rent jumpsuits in Leeds
,
rent party dresses in Leeds
,
short dresses
.