Dress Hire in Liverpool!
Manchester, London Leeds, Dublin and Liverpool are the most popular destinations for dress hire this month at Girl Meets Dress so we've decided to take you through the best rentals for each. This blog will feature our beloved city Liverpool.
What's going on in Liverpool?
Hitting the Town: Palm Sugar Lounge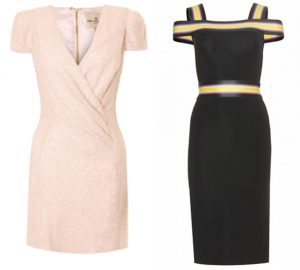 Palm Sugar Lounge is Liverpool's most luxurious venue. As sweet as the name suggests, this plush cocktail bar has built up a gleaming reputation as the place to be and be seen. The bar is a decadent mix of the Far East with classic New York cocktail bar style and with one of the most extensive drinks selection in the region it's extremely popular
with movers and shakers and celebs. The slick long running bar is like a runway from the main entrance, taking in bright colours and mirrored walls to create an aura of a space. On one side is the bar staffed with tons of experienced shakers and the other is floor to ceiling windows offering incredible views across the Albert Dock and waterfront with tons of natural light and thrilling sunsets. Outside boasts an alfresco seating/drinking area that is just crying out for a prolonged run of nights of warm weather. Palm Sugar's Live Lounge is held every Sunday from 5pm, each week featuring three different acts from Liverpool who perform live acoustic and piano music. The bar also does a Fizz Friday offer all day every Friday, which includes discounted Champagne and Prosecco.
For a truly great party dress try the Regina Pink Dress by Diva Sophia or our Modern Twist LBD by Christopher Kane – remember, you can rent 3 at a time and get a refund on the ones you don't wear! Don't worry about any drink spillage on your night out either – we take care of all the dry cleaning!
Dining Out: Carpathia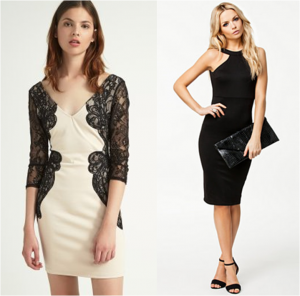 When it comes to high quality food, you cannot beat the Carpathia Restaurant. They create seasonal dishes that are simple yet delicious. Each and every dish on the menu is stunningly presented, and the food tastes as good as it looks. They are confident you won't be disappointed by their tasty dishes that are created by some of the most talented chefs in the city, and who are passionate about serving unique creations that never disappoint.
On top of scrumptious dishes, you will dine in style, as the Carpathia restaurant offers all the glamour and elegance found aboard RMS Titanic, so you will feel every inch a first-class passenger when you go for lunch or dinner. You will also be surrounded by White Star Line artefacts that are sure to make your meal all the more enjoyable.
The Carpathia Champagne Bar & Restaurant takes its name from RMS Carpathia, the ship that rescued the 705 RMS Titanic survivors. Captain Arthur Henry Rostron and the ship's crew worked tirelessly to save the lives of the survivors, and it is for this reason we honour them with this unique restaurant in Liverpool.
Hire evening dresses in Liverpool and dazzle in our Pink Lace Dress by Lipsy or stun in a mini dress like our Halterneck Dress by Oh My Love. We provide a pre-paid postage label for you to return the dress when you've worn it! Completely hassle free.
Performances to Remember: The Liverpool Empire Theatre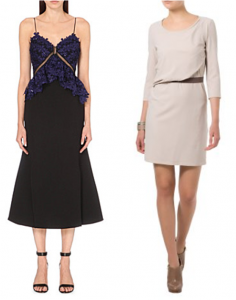 The Liverpool Empire Theatre is situated on Lime Street, the busy gateway road to Liverpool. It's ideally located within metres of Lime Street Station.
The Empire has the largest two-tier auditorium in Britain, seating 2348. It's the second theatre to be built on the site, with the previous smaller theatre demolished in 1924, today's building opened a year later in 1925. The orginal theatre was named 'The Prince of Wales Theatre and Opea House' and opened in 1866.
The theatre plays host to a number of big-name touring productions, musicals and concerts.Throughout the years the Empire has gone from strength to strength; showcasing the best in local, national and international talent.
We have so many evening dresses for hire in Liverpool so you're spoilt for choice – from our Embroidered Lace  Dress by Self-Portrait to our White Dress  by Patrizia Pepe.
Still stuck on what to wear?
Email our stylists: enquiries@girlmeetsdress.com
Also check out our new vintage collection.
Follow us on our social media:
Facebook – Instagram – Twitter
Snapchat: GirlmeetsdressS
Posted April 6th, 2017 in
GMD's Dress Code Guide
,
How to Wear it
. Tagged:
christopher kane
,
cocktail dresses
,
Diva Sophia
,
Embroidery Dress
,
Girl Meets Dress
,
GMD
,
hire a dress
,
hire cocktail dresses
,
hire cocktail dresses liverpool
,
hire designer dresses
,
Hire dresses in Liverpool
,
hire lipsy
,
hire self portrait
,
lace and crepe dress
,
party dress
,
party dresses
,
party dresses uk
,
Pink dress
,
rent a dress
,
Rent designer dresses
,
rent dresses
,
rent dresses in Liverpool
,
rent lipsy
,
short dresses
,
tavolo dress
.