We are now heading towards the end of the A/W10 shows and with the Milan out of the way, Paris Fashion Week kicks-off. Here are some of the highlights from Milan and a round-up of our favourite shows: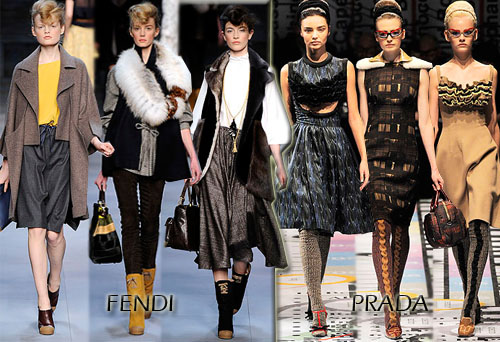 We loved Fendi who showcased a fabulous collection in a muted palette that was both chic and practical. Prada's collection on the other hand displayed A-line silhouettes, sexy high-heels, frills which had a kind-of 50s and 60s inspired vibe going-on and bee hive styled-hair. It was beautiful and Victorian-chic with a contemporary edge.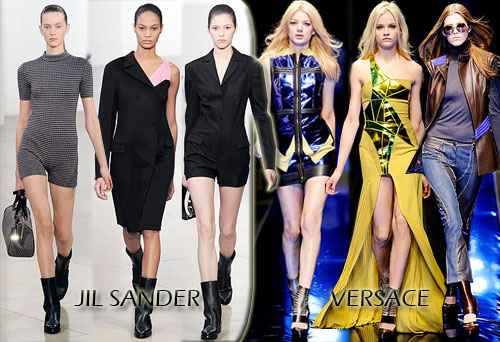 Jil Sander showcased a kick-ass collection inspired by Lara Croft and we saw a new and modern take on power dressing – it was futuristic tailoring at it's best and we loved the flat boots that were teamed with each look.
Glitz, gloss and glam were at the heart of Versace's A/W10 Collection and we were presented with high energy runway looks in super-chic metallic dresses and skirts. It was also another collection that took it's design to a futuristic level and offered a much more different approach than would be usually expected. The tailoring was much sharper with hip high slit's on gorgeous full length dresses and fantastic detail in the form of dazzling zip trims, open backs, cut-out panels and stunning embellishments.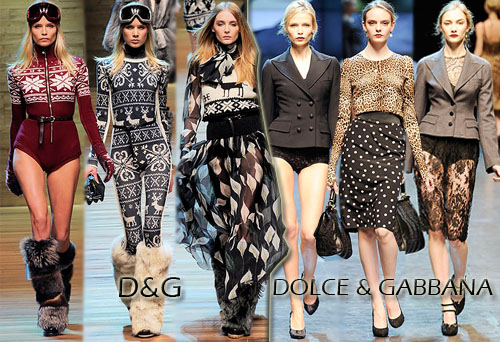 At D&G, the girls were ready for a Ski holiday and the collection provided so many editable pieces in a variety of styles in a palette of reds, greys and black. Their main collection featured a more sophisticated and elegant woman and we saw jackets inspired by mens tailoring. Domenico and Stephano took it back to the classics by throwing in a mix of lingerie inspired pieces in black lace and leopard prints which were sometimes worn with polka-dots.
All-in-all, Milan had a lot to offer. We loved that the traditional brands turned back to their roots and at the same time managed to revamp their signatures and apply a modern twist that had the future somewhat in mind. It may have been a hectic weekend, but it was a pleasing one indeed.
Post by Olivia Usai
---