SPECIAL OFFER: Hey! Holla
We have teamed up with the lovely Hey! Holla to ease your Christmas shopping woes!
For thoughtful gifts that will wow your gorgeous friends and family, head over to heyholla.com
As a Girl Meets Dress customer you can enjoy 30% off the entire Hey! Holla giftware range until December 31st 2014. Just enter your exclusive Girl Meets Dress code at the checkout! (Your code will be delivered along with your dress).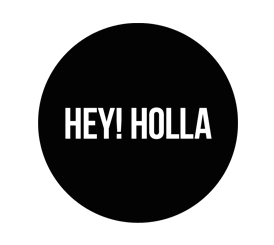 So, with the perfect dress delivered and your Christmas shopping sorted…there's nothing left to do but enjoy the party!
Visit us at www.girlmeetsdress.com to view thousands of designer dresses from 150 brands that we have for you to rent at a small fee.
Follow us on:
Twitter @girlmeetsdress
Instagram @girlmeetsdress
Facebook /girlmeetsdress