Are you Team Jumpsuit or Team Party Dress?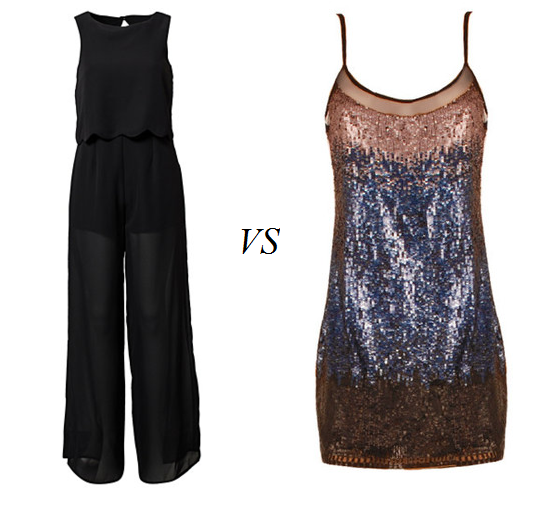 At Girl Meets Dress we obviously love party dresses! We provide you with fabulous girls party dresses for every occasion on your social calendar. Anything from red party dresses to black party dresses we have them all to rent at affordable prices. You can hire cheap party dresses from us for under £50, meaning you can look stunning for every occasion even on a budget!
An ideal party dress that we're loving at the moment is the Ruth Tarvydas Sequin Mini Dress. This dress incorporates everything a party dress should be: short, sexy and glamorous! You can grab this favourite girls party dress for just ÂŁ39 for 2 nights hire. Browse our womens party dresses to find lots more short party dresses, sequinned party dresses and lace party dresses.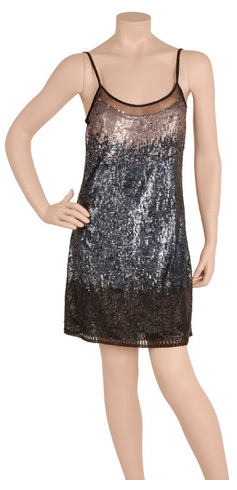 However, we know at Girl Meets Dress that you don't always want to stick with the traditional. So you can choose from a range of jumpsuits for a different kind of party dress that will keep you looking on trend and amazing.
The jumpsuit is a sexy, edgy alternative to the party dress. Our Rare London Scalloped Edged Jumpsuit is one of our party outfits that will make you stand out. The sheer material will elongate your legs and the all black one-piece will give you an amazing silhouette. The open back adds an alluring element to your outfit revealing a bit of skin. Perfect with some killer heels this jumpsuit will be a sure fire hit at any parties.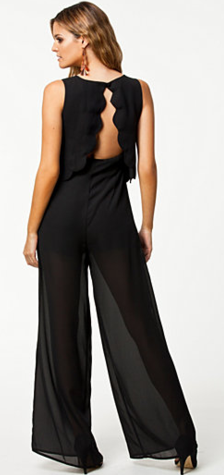 So what's your verdict? Will you be choosing a jumpsuit or party dress for your next night out? Tell us on Twitter with the hashtag #TEAMJUMPSUIT or #TEAMPARTYDRESS.
Shop our cheap party dresses and jumpsuits to help you make your decision. And you always have the possibility of renting your second choice for your next occasion with our low priced rental service keeping your bank balance afloat!
---