Here at GMD HQ, we've had a couple of Winter Cocktail Party invitations arrive in the post. They're not quite Christmas parties, so we've chosen some transitional black cocktail dresses to see you through the Winter months, leading up to the Christmas office parties and end of year celebrations. Everyone's saving up to buy Christmas presents so what better way to save even more money, than by renting little black designer dresses for under £50!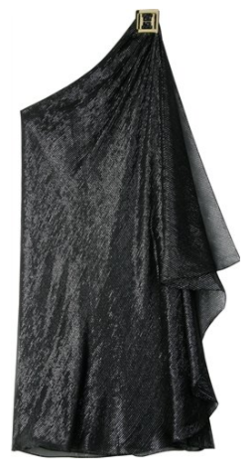 Halston Swing Cocktail Dress – Such a chic dress at such a great price. Made of luxurious silk, we love this black dress with its metallic detail running through the material. The gold 'H' on the shoulder is a signature of Halston dresses, it's even removable but we love it just the way it is. The one shoulder look is right on trend and perfect for those beady fashionista eyes.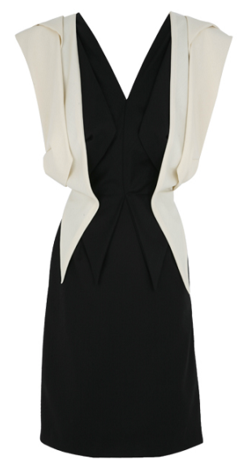 Kirsty Doyle Tuxedo Waistcoat Dress – The androgynous look has made a real comeback in recent years. This black dress comes with the option of a waistcoat, really great for outdoor cocktail parties. As it's made of wool and cashmere, you're safe in the knowledge that you'll staying warm on a chilly night. We do say though that if it gets too cold, asking to borrow a handsome suitor's jacket is highly recommended!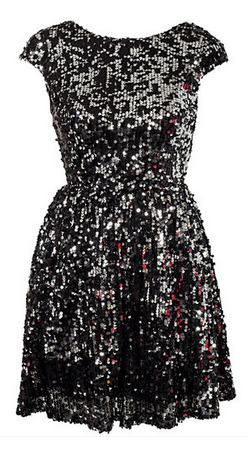 NLY Jules Dress Silver – This dress mixes black sequins and silver sequins for a totally gorgeous, shimmering look. It's a mini length and backless for that added wow factor. We like to keep accessories simple with some dresses, but with this one, we say go all out! For something a little different, how about piling your hair up high and wearing a necklace, but backwards so that it drops down the bare back; go on, give us a twirl!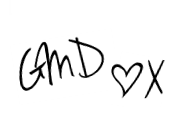 ---