Last Night were the 60th Annual Grammy awards ceremony held at Madison Square Garden. This event is attended by the likes of music royalty, such as the Knowles-Carter family, with Blue Ivy taking the spot light from her parents, by telling them to stop clapping enthusiastically, as they were embarrassing her, (just shows that even Beyonce and Jay-Z, can be embarrassing in public). Girl Meets Dress has composed a list of the best dresses female celebrities from last night.
Beyonce in a bespoke velvet dress by Nicolas Jebran, feel inspired by her long velvet dress? Why not hire one of our velvet dresses?
Miley Cyrus in a Jean Paul Gaultier jumpsuit. Hire a designer jumpsuit from us and channel your in Miley.
Rita Ora in Ralph & Russo. Want to stun the crowd like Rita? Hire a black dress from us for your next soiree!
Ashanti makes the ultimate statement wearing a gold Elie Madi dress. Browse our gold dress collection, to make sure you WOW the crowd at your next event!
Our favourite model and TV Personality, Chrissy Teigen, who's pregnant with her second child, wears a silver midi Yanina Couture dress. Want to shine bright like a diamond, like Chrissy? Hire one of our silver dresses.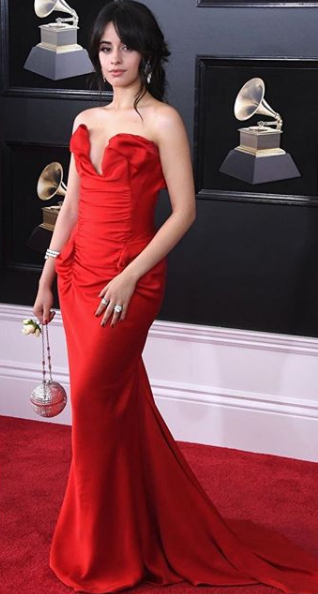 Camila Cabello in Vivienne Westwood. If you want to look a sizzling as Camila for your next event, then hire one of our red dresses!
We do next day delivery or same day delivery if you live in London, for all orders placed before 1pm, so its not too late to hire dresses of your dreams!
Do you have lots of events to attend each month and want to wear a new designer dress each time? Why not become a GMD member?
If you need any suggestions or styling advice for any event, email: Enquiries@girlmeetsdress.com
Remember you can also book a London showroom appointment by emailing: showroom@girlmeetsdress.com
Follow us on:
Snapchat: GirlMeetsDress
---