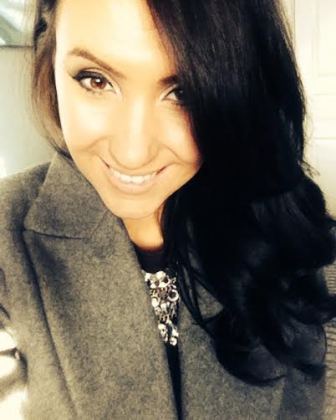 Our Featured Blogger today is Danielle Beswick who is the director of Blu Belle Boutique and fashion blogger for Arella Jewels. She has always been surrounded by fashion and loves working in the fashion industry. She was really happy to share her style tips with us, as in her own words: "Fashion is driven by everything around us and I love how my own tastes and preferences can lend a helping hand to the big book of style." – Well said!
Here she picks her top 5 celebrity dresses for that extra special look – You can rent all of Danielle's chosen celebrity dresses now at Girl Meets Dress.
1. Alice and Olivia Papina Dress
Pleats Please – I love this dress for its functionality and versatility. It can be worn for so many occasions, and is definitely a day to night number. This beautiful silk dress oozes with femininity while the colour and pattern reflects a style statement. – This celebrity dress was worn by actress Danielle Campbell.
2. Beulah Sabitri Dress in Powder Blue
Pastel Power – The perfect tea party dress is a mix of feminine vintage with a soft vintage shade – this dress hits all the style notes for a tea party, wedding or graduation. I love the simple design of this dress because it allows you to play with the design in so many ways. Simply add a soft leather belt or crystal statement necklace for a fashionable finish. – Celebrity dress as worn by Kate Middleton.
3. Marc Jacobs Brocade Cotton Dress
3. Artistic Floral – The metallic finish on this shift dress is so eye catching and the detailing adds gorgeous structure to the design. I really love the sophistication and beauty in this dress. – Marc Jacobs dresses are always fit for celebs!
4. Royal Notes – This dress is the ultimate show stopper. Teal is a beautiful colour and the mermerising shape of this design hits all the style notes for me. You'll definitely feel like a princess in this number. – As worn by singer Leona Lewis.
 5. McQ Alexander McQueen Tartan Print Dress
5. Tartantastic – How can you not love this dress! Not only is tartan a top trend, but the piece is by McQ Alexander McQueen. Accessorize this dress with a structured black blazer and you'll be a true fashionista. – Celebrity dress worn by Danni Minogue.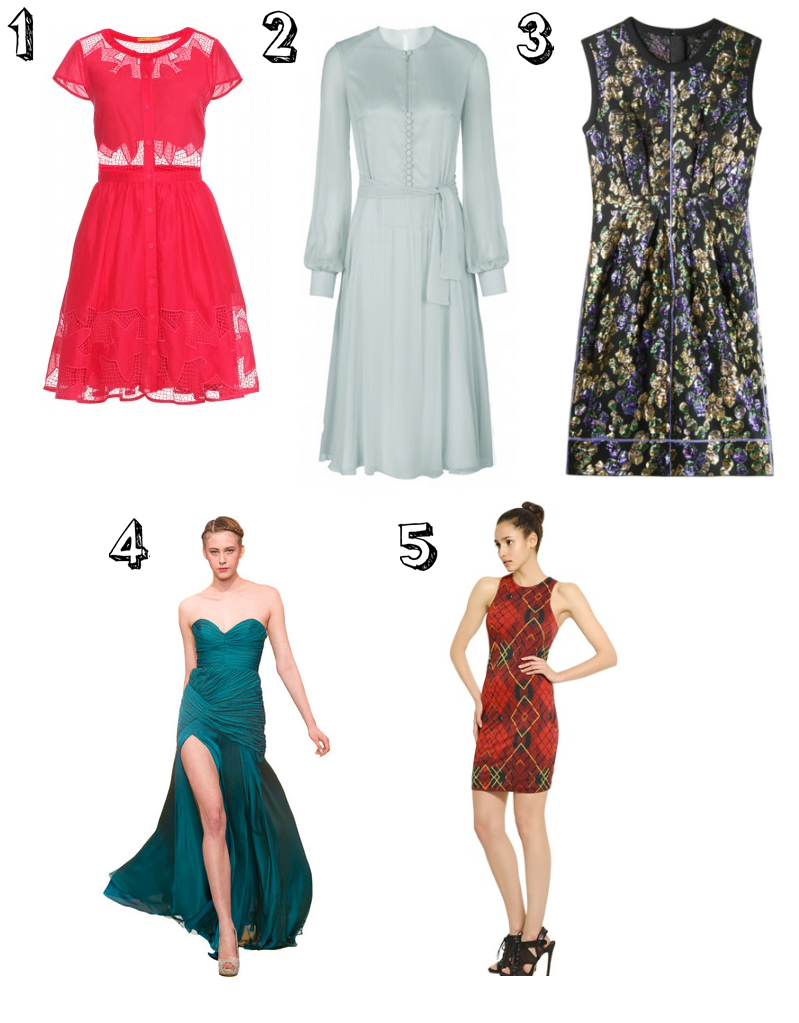 ---