Juliette Loughran, founder of Loughran Gallery talks to Girl Meets Dress about the dresses from the website she'll be wearing for the festive period 
Initially a roaming gallery existing through energetic bursts of pop-up shows and more recently through longer residential spells in Belgravia and Chelsea. Loughran Gallery presents a defined and established rostrum of artists representing the best of cutting-edge contemporary art, Juliette works with some of the most coveted artists of today including Chris Levine, Corinne Dalle-Ore, Dale vN Marshall, Darwin Sinke & van Tongeren, Dave White, Frederique Morrel, Harland Miller, Jessica Zoob, Nick Jeffrey and Piers Bourke.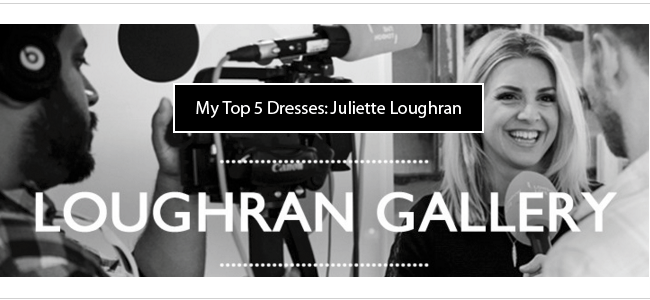 Juliette has a busy week ahead and these are the dresses she is choosing to wear to the following events:
1. Valentino
On Thursday I'll be attending the launch of The Studio a super exciting new space for Averil Blundell Interior Design – Averil's one of my oldest friends and I can't wait to see this in the flesh, i've seen the photos and it looks amazing – so my outfit needs to be equally fun and exciting for this occasion. I love the pop of red on this dress and I think the scallop detail is super cute.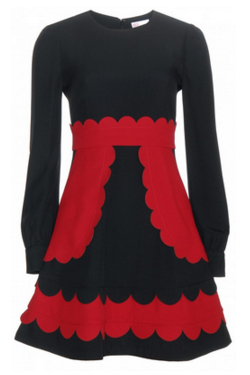 2. Alexander McQueen
I can't wait for Friday, the first festive party of the season! It's going to be a real girlie night and so this McQueen dress is just the ticket. It will take me from delicious belinis at Claridges – one of our girlie traditions, I go as often as I can over the festive period just to take in the decorations, they're always the best in London – and then it's dinner and cocktails at Hakkasan and most probably dancing late into the night.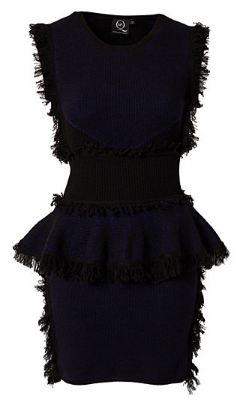 3. Roland Mouret
Next week sees Loughran Gallery celebrate our latest group show with one of our signature parties, and seeing as it's Christmas it's going to be an extra special one. The theme for the show is all about colour and fun, we've got an amazing installation by Frederique Morrel, her work is magical. This satin dress is the ideal little number for the event – it's simple yet effective so I can move about the room and feel comfortable yet it's still amazing and I LOVE Mouret.

4. See by Chloe
This cute little preppy dress is what I'll be wearing to the art consultation appointment I have in Switzerland next week. The collar is just the right touch of professional vibes but the short length and long sleeves keep it fun. I love the striped detail in the structure of the fabric!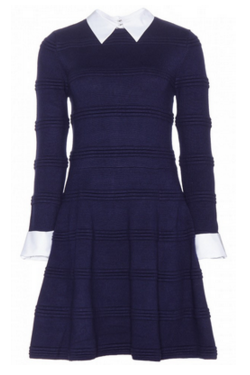 5. Isabel Marant
The weekend sees me heading back up to home turf in the north to see my good friend Vinny's new restaurant Yu in Alderley Edge. The Cantonese cuisine menu here is something else; the people of Alderley Edge are in for a real treat….I just wish they'd open something in London soon! I think this Isabel Marant dress, with the gorgeous purple and frills, stands up to this occasion – although I will most definitely be teaming it up with a leather jacket, black tights and boots to brave the Cheshire climate!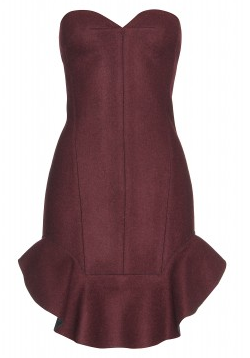 Visit the Loughran Gallery website >
---