Brunch, the trendiest meal of the day. Smashed avocado toast or pancakes? Fruit smoothies or a mimosa? If your food tastes so good, why not make your outfit look as good? Girl Meets Dress can help! From our long dresses to midi dresses plus many more. This blog will feature the perfect dresses to brunch in!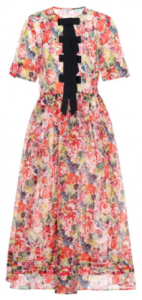 One of our perfect brunch dress. This floral GANNI dress is vibrant and bold, the colourful floral style and the black bows at the front make it the ideal dress.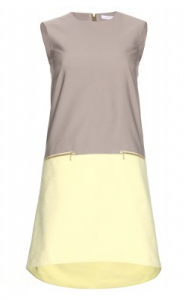 This Victoria Beckham dress gives off a simple yet chic feel. Its minimal and modern yet graceful and elegant. The two-tone shift in cool clay and lemon sorbet stands out as a solution to the perfect brunch dress.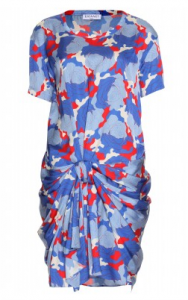 Vionnet presents the ultimate, eye catching, exciting dress. This dress is complete with a contemporary drape-effect cut and vivid colour palette of royal blue, red, and bright white. With a chic camouflage inspired design, graphic print has never been so graceful. The perfect brunch dress!
SAMANTHA SUNGÂ / Audrey Paisley Dress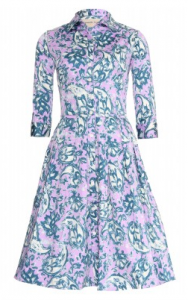 This delightful dress is perfect for any destination which your are 'brunching' at! The Pale cream paisley print adorns this soft lilac dress with three-quarter length sleeves and button-down detail, adopt polished yet prismatic flair with this crisp cotton piece. We love it!
DIANE VON FURSTENBERGÂ / Layla Silk Dress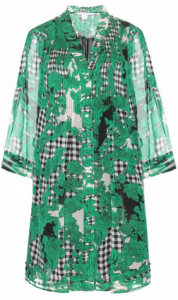 Stand out at any brunch date with this
 
Diane von Furstenberg 
dress which brings a pop of colour to any daytime look. It's made from silk and finished with a ruched neckline and cropped sleeves.
We do next day delivery or same day delivery if you live in London, for all orders placed before 1pm, so its not too late to order the costume of your dreams!
If you need any suggestions or styling advice for any event, email: Enquries@girlmeetsdress.com
Remember you can also book a London showroom appointment by emailing: showroom@girlmeetsdress.com
Follow us on:
Snapchat:girlmeetsdress
---