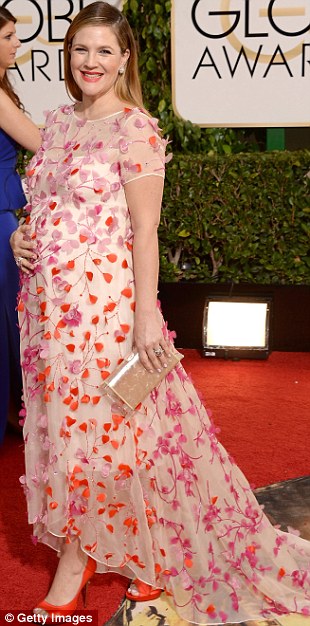 Maternity dresses for a special occasion can be tricky to find. Drew Barrymore and Olivia Wilde rocked their maternity wear looks on the red carpet at the Golden Globes this weekend. Drew looked beautiful in a floral Monique Lhuillier gown which flowed elegantly over her bump. Fellow actress Olivia Wilde also looked amazing in a glittery, bodycon Gucci dress which showed off her blossoming baby bump. Drew and Olivia are perfect examples of how to look fabulous in evening maternity dresses.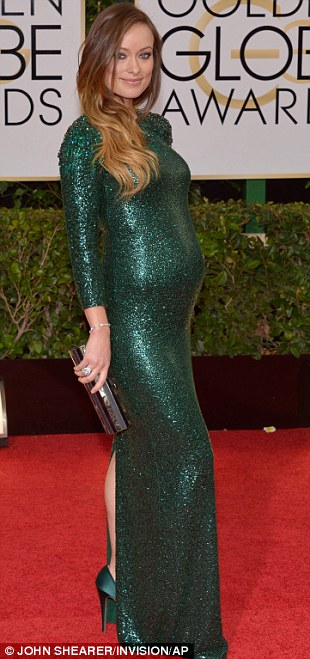 Even if you feel like the size of an elephant you can still look glamorous. Girl Meets Dress are here to help you do so with maternity dress hire. We have gorgeous maternity occasion dresses such as maternity dresses for a wedding and maternity party dresses. We offer you the chance to rent stylish maternity dresses at affordable prices and the great thing is you send it back to us straight away. So once you're back to your normal size you can be back in your smaller dresses or even rent again from us!
Do you have a special occasion coming up? A black tie event? Maybe you're attending the National Television Awards? Well, we can help you feel like a star in a stunning rental maternity dress. The Crave Maternity Sheer Spot Maternity Dress is from our specially designed maternity clothes range. This classic black dress will create a sophisticated baby bump look perfect for a black tie event. The sheer mesh sleeves give it a sexy edge and with a rental price tag of £39 this is a cheap maternity dress.

You don't just have to choose from our specially designed maternity wear as maxi dresses also make great maternity clothes. Shop long dresses to find a flowing maxi gown to help you feel comfortable at any evening occasion. Our favourite is the Reverse Glitter Bandeau Gown, this feminine pink dress will show off your blooming cleavage and leave you glowing all night long.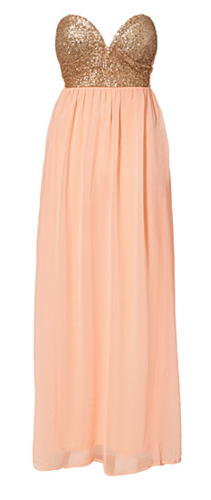 Choose from our wide range of dresses for glamorous maternity wear that will enhance your womanly shape and have everyone commenting on how you're such a yummy mummy!
---