Have you got a Graduation coming up and still don't have the perfect Summer day dress? Look no further, as Girl Meets Dress are here to provide you designer dresses that you can hire that will make you stand out from the rest. We have selected our favourites dresses to hire just for you!
Remember, you can try on up to 3 dresses and we refund for anything you don't wear!
You get £10 OFF your first order and we offer UK next day delivery if the event is soon!
Victoria Beckham Dresses – Plumerias Print Dress
Victoria Beckham dresses give  floral dresses a high-definition finish with this alabaster palette of lush plumerias seeping onto this structured silhouette.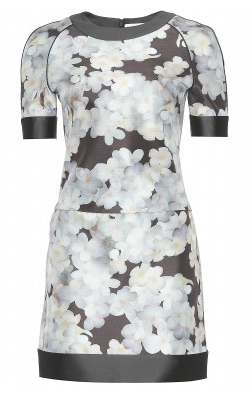 Self Portrait dresses – Azaelea Pink Lace Dress
Self-Portrait dresses have a way of creating the perfect party dress mood – This sheer floral lace dress reveals just the right amount of skin, with skinny straps, an open back and a full pleated mid length dress. A visible nude lining stops just above the hem to reveal the legs beneath.
Red Valentino Dresses – Red White Stripe Dress
Red Valentino's slinky mini dress to hire has a red and cream colour palette and flirtatious cut. It's been crafted from a durable blend of cotton and silk and is bound to be a piece you'll love wearing for your graduation.
If you still can't decide on what to dress to wear for Graduation, then you can email: Enquires@girlmeetsdress.com for more styling advice and we can send you a list of suggestions.
You can also follow us on social media to keep updated:
Facebook – Instagram – Twitter
Our Snapchat is:Â GirlmeetsdressS
---