The summer season is approaching and this means one thing.. Royal Ascot is nearly here. The races and Royal Ascot are always fun and fashionable events during summer but to make sure you are inkeeping with the  dress code , especially Ascot's dress code,  Girl Meets Dress have searched and found our favourite picks for what to wear to Ascot and the races. Girl Meets Dress have a large collection of dresses, hats and bags to hire for every event from ladies day dresses to dresses for the races. At Girl Meets Dress we know that it is always important to be well dressed, so we have chosen our favourite Dresses for the races. Here are the Girl Meets Dress HQ's top picks of what to wear to Ascot to be inkeeping with the dress code.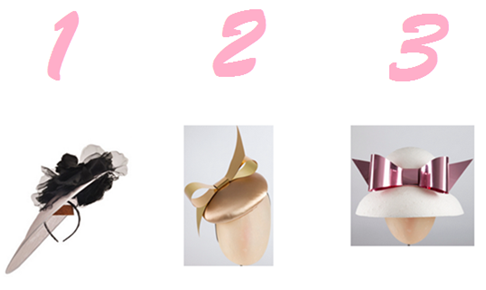 Outfit 1
Hat-Â BUNDLE MACLARENÂ / Emily
Dress- Â Â MAIDS TO MEASUREÂ / Lacey Dress Coffee
This dress is perfect for an elegant look at the races,
with its 50's style cinched in waist and layered skirt it creates a lovely silhouette.
Bag-Â WILBUR AND GUSSIEÂ /Â Harriet Clutch Caramel
Outfit 2
Hat- Rachel Black Millinery / Nicky
Dress-Â ALICE AND OLIVIAÂ / Penny Pleated Dress
This pastel dress is on trend, the mix of  pleated skirt and
 soft pastel yellow make this dress perfect for a summer event.
Bag-Â HALSTONÂ /Â 70's Envelope Clutch
Outfit 3
Hat- Rachel Black Millinery / Not Before Time
Dress-Â Â SAMANTHA SUNGÂ / Audrey Paisley Dress
This dress is sure to get you notcied with its bright colour and paisley print,
the sleeves and collar add a sophistication to the dress perfect for any event.
Bag-Â WILBUR AND GUSSIEÂ / Harriet Clutch Gold
Don't forget to follow us at  @girlmeetsdress and keep up to date with our blog by clicking here
---