The Duke and Duchess of Sussex are pregnant with their first child. We can't wait to see Meghan baby bump maternity dress style and what outfits is she going to wear to the various engagements over the next few months.
I have a wedding and I am pregnant
Dressing up when you are pregnant and finding maternity formal wear can be very overwhelming for loads of women. The fact that your body changes constantly, that each baby bump is different or that you might want to feel comfortable but still look amazing make it difficult to figure out how to dress when you are pregnant.
Hire Maternity dresses >
Maternity Dress hire UK >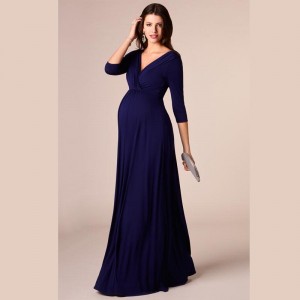 Hire a maternity dress: If purchasing an evening gown for an event is usually considered pointless because of the lack of wear it will get, imagine hiring a maternity evening gown or cocktail dress. For this reason, a lot of our customers are pregnant women that would rather rent a maternity dress.
We encounter different types of requirements when it comes to pregnancy looks and maternity dress hire outfit ideas. Some women prefer to embrace every curve of their bump and hire a bodycon maternity dress that has a lot of elastan in its fabric, some other feel uncomfortable being in a tight bodycon dress and would rather go for a flowy maxi dress that does not necessarily has much of a shape, some prefer maternity dress hire gowns cover feet with a long cocktail dress, some others are more concerned about their arms for example and would rather choose a long sleeve dress hire.
Always keep in mind that your body is not going to stay the way it is if you are pregnant, try to find what suits you best. By renting a dress you don't compromise.
For those who live in London, Girl Meets Dress offers same day delivery, for all orders placed before 1pm, so it's not too late to hire dresses of your dreams!
For all our other UK and European customers, we offer next day delivery for all orders placed before 1pm.
With Girl Meets Dress, you can now rent the runway in the UK, as the dresses you see on Girl Meets Dress website, are always from the front row of the catwalk.
Do you have lots of events to attend each month and want to wear a new designer dress each time? Why not become a Girl Meets Dress member?
We are happy to help all women find the perfect dress to hire and you can contact our team by email or phone: 02074989131 | ENQUIRIES@GIRLMEETSDRESS.COM, if you need any suggestions or styling advice for any event.
Remember you can also book a Girl Meets Dress, London showroom appointment by emailing: showroom@girlmeetsdress.com
---