It's the most wonderful time of the year! What better way to be the belle of the ball with a new ball gown! Girl Meets Dress is offering some gorgeous dresses to stun this season from some of your favourite designers!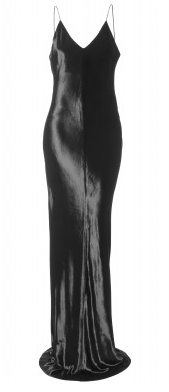 Alexander Wang of course top the glam factor with a slinky number of the Panne Velvet Dress, this gorgeous long length dress is stunning for that elegant look. The low back makes me instantly think James Bond's girl style dress.  Paired with a long length blazer to take you home and you've glamour in the cab too! A beautiful dress reinstating the effortless and timeless piece of velvet.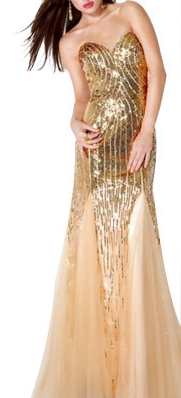 To add sparkle in your step; go gold with Jovani's Sequin Tulle Gown. This stunning floor length strapless dress shows instant shine. The best part to really twinkle is the mermaid style bodice that elegantly flows into the tail of the dress. This is such a beautiful dress to really show a statement.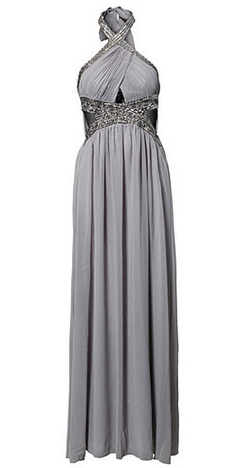 For those who prefer simpler sleeker designs, the Little Mistress Wrap Front Dress in Silver is the ideal. The simple silver grey full-length dress that has detailing on neckline and waistline. This is definitely for those who prefer something simpler in flow of the dress and using the waistline to show off a great figure. This would be the perfect dress for winter and using the crystal like detailing to show off seasonal spirit.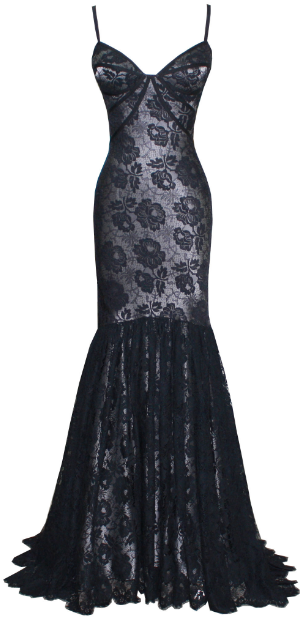 Dina Bar-El Louisedress is an absolute stunner of a dress. The detailing on the bodice that flows around the back of the dress to keep eyes captured at all the of the dress is perfect for this season. In a gorgeous black with floral detailing through the dress. The skirt sits beautifully on the end and would be the ideal black tie or ball gown dress!
Whatever your style or occasion you're sure to find the perfect dress at Girl Meets Dress!
Lisa Pounder is a student and blogger. You can find her blog at http://www.thebeautytype.com/

---