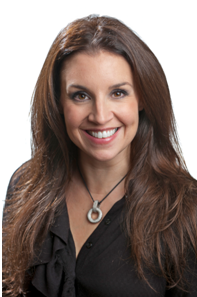 Sarah Willingham, founder of Let's Save Some Money gives us her money saving tips for the perfectly affordable Christmas party.
It's party season and the average lady spends £206 on looking fabulous for her Christmas do!
BUT You can cut that cost right back by renting a designer gown instead of buying, and here are 10 more money saving party tips!
MAKE UP: Discount make up sites like Gorgeous Shop and Allbeauty cut the RRP of your favourite products by up to 70%. And you could try a free make-over at the make-up counter of a department store, it's considered polite to buy something, but it is only compulsory if you have a MAC make over.
MUSIC: Don't splash out on a DJ or band when a personalised playlist will guarantee you get the songs you want. A free trial of Spotify Premium will give you access to millions of songs and you can create your own playlist without ads.
FOOD: If you're throwing a party push it back until after dinner so you don't have to provide a feast. Or if you're looking for good priced nibbles ASDA and Iceland are very budget friendly. You can then present their nibbles nicely on a silver tray (2 for £3 at Wilkos). There are loads more tips for saving on food on my Supermarket Guide.
BYO: A bring a dish dinner party is another great way to save on food, ask your guests to bring a starter, main or dessert. This is especially fun if you have a theme. Oxfam have a great, free,dine the world party kit.
GLASSES: If you are buying plastic glasses in you can get 100 for £1.50 at ASDA with free delivery or free click and collect. Or if you're looking to hire, Sainsbury's offer free glass hire but you must give at least 48 hours' notice and pay a £20 deposit.
INVITES: Internet invites are the future! Marvellous site evite has lots of free templates you can email which also have an RSVP function that will email you the replies, handy!
FINE DINING: If you're going for a meal before the party starts, order yourself a 30 day free trial for Tastecard. This fab card will get you 50% off loads of great restaurants.
COMPARE: You can compare the cost of food and drink at the online supermarkets (Tesco, Sainsbury's, ASDA, Ocado, and Waitrose) and high street supermarket Aldi at mySupermarket which will also quickly show you the multi-buy deals available. Do also check Majestic Wines for great offers if you're buying booze in bulk.
VENUE: If you can't have your party at home, have a look at pubs, bars and restaurants that might let you have a room for free if your guests use their bar.National chain Revolution offer free venue hire. Also check out village halls that can be yours for as little as £5 an hour.
HAGGLE: Haggle indiscriminately, haggle politely, haggle lots. This works especially well in independent stores which could be convinced to throw a freebie in with your purchase. If you are holding an event in a hotel make sure you ask about a discount on their rooms for your guests.
Find more tips in the 1 Minute Guide to Throwing a Party on Let's Save Some Money
---