The Girl Meets Dress team have selected our favourite Mother of the Bride dresses for this Autumn.
This autumn it's all about patterns and gorgeous dresses with sleeves (to stop you shivering with the cold approaching fast)! At Girl Meets Dress, we know that just because it's your daughter's wedding doesn't mean that there won't be any attention on you, after all… you are the Mother of the Bride!!!
At Girl Meets Dress, no matter the theme/location/colour palette of the wedding, with over 4,000 dresses and 150 designers we will have something for you! Be sure to look at our Mother of the Bride page, where we have selected some of our favourites. From dresses with sleeves to  lace dresses – we have many fabulous dresses in all shapes and sizes.  
We have mother of the bride designers that have graced the catwalks, so why not choose one for your daughter's wedding? Our accessories section also includes mother of the bride hats, jewellery and bags to complete your mother of the bride outfit. 
Below we have narrowed it down to some of our beautiful must haves!
Enjoy and remember to book an appointment at our cosy Battersea showroom….

The Erdem Etta Print Dress is eye-catching in all the right ways! The delicate floral print and figure-flattering shape achieves a feminine and sophisticated look. It is a sexy and age appropriate dress that will be perfect for a wedding or engagement party.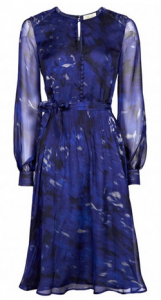 The Sabitri Dress Navy Rose by Beulah is chic, detailed and comfortable. This is your failsafe dress in terms of style, proportion and being able to actually dance at your daughter's wedding!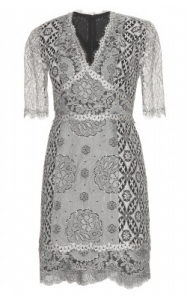 Anna Sui's Lace Overlay Dress is stunning for a winter wedding. Elegantly feminine with its scalloped hemline and deep V-neckline, this dress is perfect if detailed tailoring is what you're after.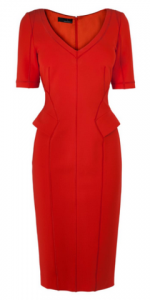 The Susara Papaya Dress by Amanda Wakely is flattering for every figure. This bold colour is striking but not overwhelming. The body-sculpting fabric, waist-defining peplum and elegant sleeves will guarantee a fabulous photograph.
Remember to see the rest of our Mother of the Bride dresses x
The Silver Painted Lady by Beulah
---