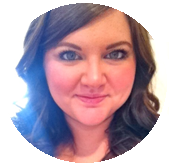 Sweetie Sal, aka Sally O'Shea works in HR by day, but by night she becomes a fashion and beauty blogger, filling her blog with top tips and style advice. Here Sally takes us through her top celebrity dresses to rent with Girl Meets Dress.
Jovani Blue Sequin Dress – £59
Not for the faint hearted, this sparkly nude mesh celebrity dress appeals to the magpie in me!


Diva Sophia Una Gown Purple – £39
I have loved this Diva Sophia celebrity dress since Una from the Saturdays dressed her Bridesmaids in it. I love the style, the colour and how gorgeously romantic it is!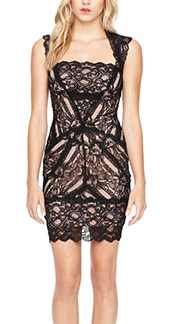 Nicole Miller Eva Lace Black Dress – £49
Now this is a black celebrity dress perfect for a hot date or a night out with the girls! It is beautifully made and classically sexy!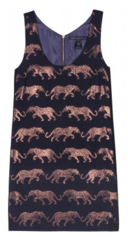 Marc by Marc Jacobs Panthera Print Shift Dress – £39
Marc Jacobs never fails to add a fun twist to their pieces and this Panther dress is no exception! Simple yet sparkly this is a really versatile dress that could be worn for a variety of occasions.
Gorgeous Couture Jen Maxi Dress – £79
Gorgeously simple yet sexy, this nude maxi dress reminds me of a certain Miss Middleton's Bridesmaid Dress… it's the celebrity dress I would want to be wearing if I needed to impress someone!
Hire celebrity dresses here
---