Prince Harry and Meghan Markle have just announced the most exciting news, they are engaged! The gorgeous couple have been seen together many times prior to their engagement announcement and here at Girl Meets Dress we just cannot get enough of the outfits worn by Meghan Markle! Why not hire a dress exactly like dresses worn by Meghan Markle.
Prince Harry and Meghan Markle's first appearance as an engaged couple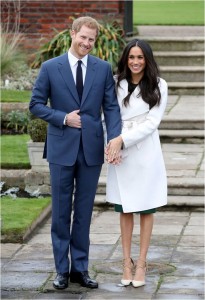 Want to get the Meghan Markle look? Here is some of our favourite white dresses to hire from Girl Meets Dress! Hire a dress UK from Girl Meets Dress!
Burberry London – Carlyss White Dress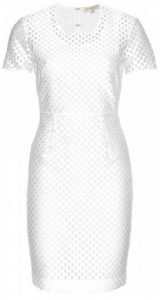 Get the Meghan Markle look and look elegant and fabulous in white! This Burberry London dress with frayed polka dots fabric captures elegance and femininity. Hire a dress and look as fabulous as Meghan Markle did in a white dress!
Dress like Meghan Markle in this casual style for a day event or a holiday wardrobe. The white colour and shirt style is flattering and simple yet elegant! Hire this dress and get the Meghan Markle look.
Victoria Beckham – Wave Hem Shift Dress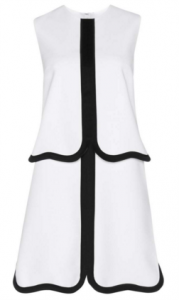 Victoria Beckham's 'Wave Hem' design shakes up the shift dress. The clean white style is framed with black piping. Perfect for any event, casual or a party! We have been completely inspired by Meghan Markle's choice of white so why don't you hire a dress! Hire a dress like Meghan Markle!
We do next day delivery or same day delivery if you live in London, for all orders placed before 1pm, so its not too late to hire dresses of your dreams!
If you need any suggestions or styling advice for any event, email: Enquries@girlmeetsdress.com
Remember you can also book a London showroom appointment by emailing: showroom@girlmeetsdress.com
Follow us on:
---