Spent all your money on lasts week's cocktails, getting your nails down and having your hair done? Don't worry, you don't have to have a Saturday night in eating Ben & Jerry's in your pyjamas like Bridget Jones… Girl Meets Dress have cheap going out dresses to make sure you don't miss a girls night out!
Nights out in London can be expensive and we all want to save a few pennies; this is where we come in with rental going out dresses – the perfect service for any money conscious ladies. You can hire designer occasion dresses for a fraction of the price for your next girly night out. Order up to 3 dresses to try on and then send them all back to us after you've worn your chosen night out dress, once they've been returned we'll refund you for the dresses you didn't wear. Hiring going out dresses from us means you can still look stylish on your next girls night out on a budget. We all know its horrible to be the only one that isn't wearing a shiny new dress, so make sure you're centre of attention and hire your next girls night out dress for as little as £29 from Girl Meets Dress.
We've chose our top 3 cheap going out dresses to inspire you: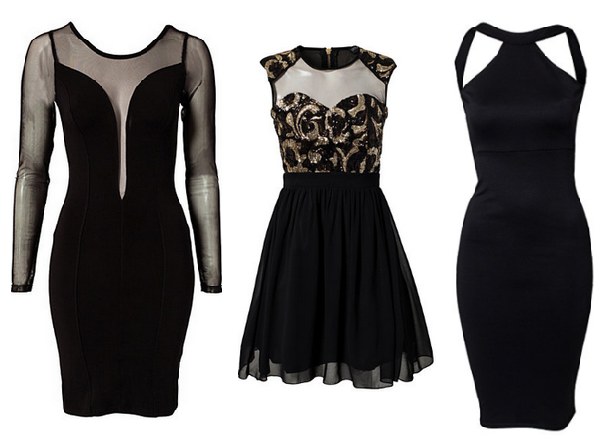 The NLY Hallow Dress is a sexy black number with mesh sleeves and a plunging neckline. This night out dress will show off your figure and make you feel like the hottest woman in the room! Pair with some black stilettos and gold jewellery to complete your look. Rent now for £29.
The last of our chosen going out dresses is the Oh My Love Hook An Eye Cut Out Dress. This night out dress is a twist on a classic LBD with a cut out shoulder detail and a low cut back. Hook and eye trimmings run down the back of the dress. The ultimate sexy and sophisticated girls night out dress perfect for cocktails in a swanky bar with the girls. Rent for £29.
3 great occasion dresses for just £29 to hire! What more could you ask for?
Shop our Girls Night Out section for lots of cheap going out dresses!
---