Paris Hilton looks beautiful in a blue bridesmaid dress on Nicky Hilton's wedding.
Paris Hilton looked very beautiful as she attended her sister's wedding wearing a beautiful light blue gown. This imperial cut design enhanced her waist making the body look slim, feminine and elegant.
Paris Hilton styled the blue bridesmaid dress with a belt. Similar dresses can be found on Girl Meets Dress, where it is available to hire a bridesmaids dress starting from two to seven nights.
Hiring a dress is a good way to keep the budget of the wedding under control.   It is also possible to try on the dress months before the wedding, this way you can assure you love the dress for such a special event. Showroom appointments are great for  friends or sisters in need of a bridesmaid dress. Girl Meets Dress showroom is in London, UK.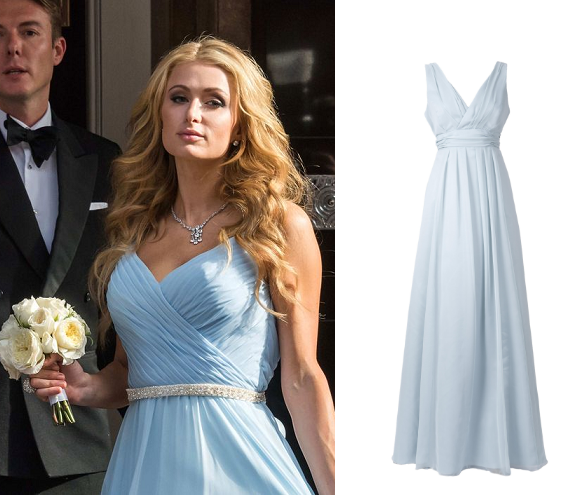 GREAT AS A BRIDESMAID DRESS: Actually designed for one of the Maids to Measure team for her bridesmaid dress and named after her best friend, Lisette is an all time classic. Super flattering V neck with fitted waist and a few light pleats coming from the waist band, this is a dress where you just cant go wrong.
Need more advice or dress suggestions?
Email our stylists: enquiries@girlmeetsdress.com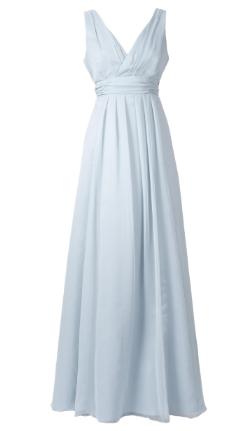 Soon after her sister's wedding, Paris Hilton receives marriage proposal from obsessed fan who claims has been trying to win her heart since he met her a few years ago.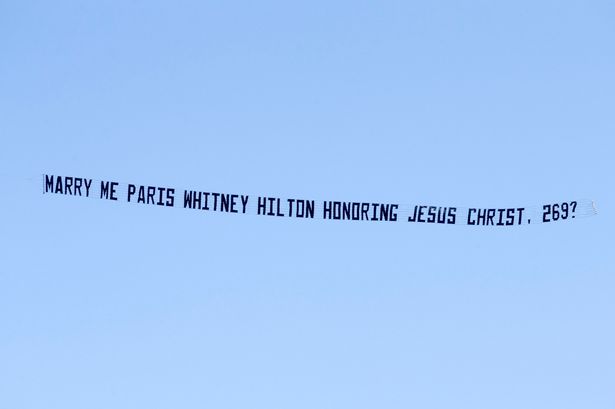 ---