Girl Meets Dress has partnered with Pulsin to provide you with their delicious treats when you hire a dress from us!
Founded by 3 University of Bristol students, back in 2006 in Nick's mother's kitchen and by the end of 2007, they made 60,000 bars. By March 2008 they expanded into the Protein industry and introduced their maple and nut protein bar. In 2012, they reached the 1 million bars mark, that's impressive for a business that started out in a kitchen. Fast forward to now and Pulsin have several flavours and are available all over the UK and Ireland.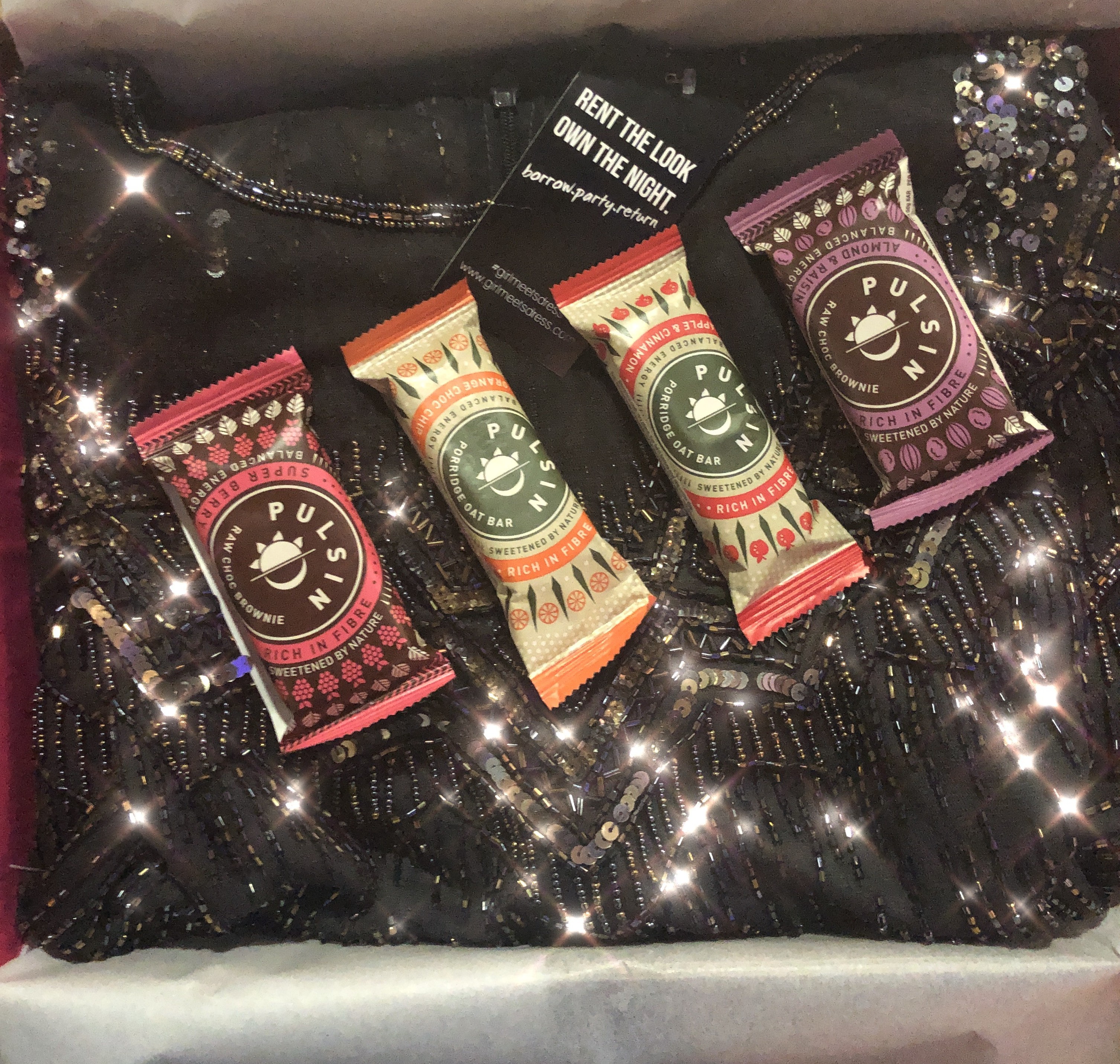 Their mantra behind creating their deliciously nourishing Raw Choc Brownies, kids' Fruity Oat Bars, organic Beond fruit bars, unflavoured Protein Powders and Protein Boosters that they are full of the best quality ingredients nature can provide, thus they can help you maintain your natural rhythm and balance throughout the day.
So, whether you're battling the crowds on that rush hour train, bossing a mid-morning meeting or powering through your cross fit session, their range of products will help maintain your energy levels, increase your protein intake and enjoy some guilt-free snacking.
Check out their website for more info.
We do next day delivery or same day delivery if you live in London, for all orders placed before 1pm, so its not too late to hire dresses of your dreams!
If you need any suggestions or styling advice for any event, email: Enquries@girlmeetsdress.com
Remember you can also book a London showroom appointment by emailing: showroom@girlmeetsdress.com
---