Manchester, Leeds, Dublin and Liverpool are the most popular destinations for dress hire this month at Girl Meets Dress so we've decided to take you through the best rentals for each. This blog will feature our beloved city Manchester.
What's going on in Manchester?
Hitting the Town: Suburbia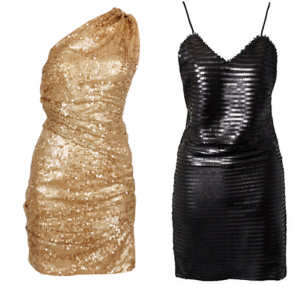 Taking over the once legendary Avici White club, Deansgate gets a fancy new kid on the block with the arrival of Suburbia.
Bringing what looks like a bit of Victorian style luxe to the clubbing industry, Suburbia is, true to its name, an underground den of dark lights, big beats and late nights. Set to be a haven for all of Manchester's primped and primed clubbers, this hangout will be a romping playground of dressed to impress lads and ladies out to dance and commit debauchery until 4:30am strikes.
In its weekend element you can count on the music to be turned up, drinks to be downed and the dance floor to be rammed. The subterranean space is also available for private hire should you find yourself needing a venue for a super glamorous birthday bash, raucous work party or anything else.
For a truly great party dress try the gold dress by Diva Sophia or our body con black dress  by NLY – remember, you can rent 3 at a time and get a refund on the ones you don't wear! Don't worry about any drink spillage on your night out either – we take care of all the dry cleaning!
Dining Out: The French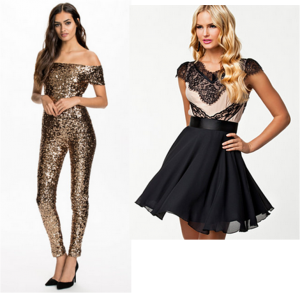 Having triumphed in the final of the BBC's Great British Menu 2016, Mancunian chef Adam Reid takes over the reigns at the historic dining room of The Midland Hotel. A choice of six or nine course Tasting Menus showcase modern British dishes which use only the very best seasonal produce available. It has remained the Pride Of Manchester Award-winning "Best Restaurant in Manchester" since opening in February 2013.
Hire evening dresses in Manchester and dazzle in our Gold Glitter Jumpsuit by French Connection or stun in a mini dress like our Lace Dress by Elise Ryan. We provide a pre-paid postage label for you to return the dress when you've worn it! Completely hassle free.
Performances to Remember: Laughing Cow Comedy Club at the Frog and Bucket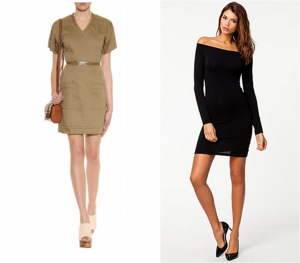 Manchester's original and longest running Alternative Comedy Venue, showcasing the very best in national and international comedy Thursday through Saturday.
The Frog and Bucket has been an integral part of the Manchester Comedy Scene since its humble beginnings in a small city centre pub in 1993. Nowadays The Frog and Bucket boasts sold out shows with the world's finest acts. All the while still retaining its alternative heritage and its unique reputation for nurturing new talent that has meant it has been instrumental in launching the careers of acts such as Peter Kay, Johnny Vegas, and Dave Gorman to name but a few.
Laughing Cows Comedy is the longest running comedy club with an all female line up in certainly in the UK, possibly in Europe, maybe even in the world !
Laughing Cows Comedy has been producing live stand up comedy shows across the UK and Europe since 1998. Many of the shows sell out so be sure to grab an advance ticket asap, prices vary from £7 to £25.
We have so many cocktail dresses for hire in Manchester so you're spoilt for choice – from our Khaki Belted Dress by Victoria Beckham dress to hire in manchester to our Off shoulder black dress by NLY.
Still stuck on what to wear?
Email our stylists: enquiries@girlmeetsdress.com
Also check out our new vintage collection.
Follow us on our social media:
Facebook – Instagram – Twitter
Snapchat: GirlmeetsdressS
---