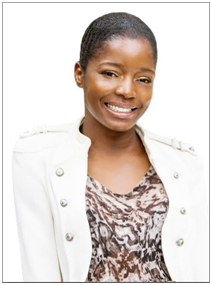 We are continuing with our new blog series of Stylists having their say on the @GirlMeetsDress blog, Every few days we will invite a stylist to share their style picks with us. They will answering a few of our fashion Q&As as well as  picking their 6 favourite items from Girl Meets Dress…We hope you enjoy!
Today we're picking the mind of  Natalie Robinson. Natalie is a fashion consultant and  founder of Style Icon, She  has collaborated on projects with big names such as  London Fashion Weekend and the Clothes Show Live to name a few.  Natalie also teaches an 'Introduction to Personal Styling' course at the Fashion Retail Academy in Central London and has been sponsored by British Airways to be a keynote speaker at their Office*exhibition. Natalie's 15 years of experience, countless celebrity connections and solid work ethic have propelled her career into the success it is today.
Natalie answered a few of our questions:
– How would you describe your style?
Classic with a contemporary twist! I love mixing classic and vintage pieces! I like to play with style as opposed to follow trends! I am an interpreter of fashion!
– What are your fashion loves, and your hates?
Fashion loves – hats, and other accessories like broaches, necklaces, funky gloves and I love faux fur which 'glams up' an outfit. I hate trying too hard with fashion i.e. dressing head to toe in the same designer or wearing a piece just because it's the latest trend. I have to love the designer but most importantly the fit of a particular piece and how it compliments the rest of what I am wearing.
– What's the most loved item in your wardrobe?
My Biba Hat. I always receive compliments when I wear it!
– What advice would you have for anyone wanting to get into styling?
Love what you do!! Pay particular attention to detail! I run a 3 day styling course at The Fashion Retail Academy in Central London! You need a sense of individual style to appreciate how to style others!
– Where do you get your inspiration from?
Watching old movies, music videos and street style as I often pay attention to how other people dress which gives me more ideas for styling.
– Name one item no stylist should be without?
Needle & Thread. You always need to make minor alterations!!
– What is your favourite SS14 trend?
Would have to be tartan in the form of accessories! Also, loving the phantom Celine bag in more summery colours!!
Here are some of Natalie's picks from GirlMeetsDress.com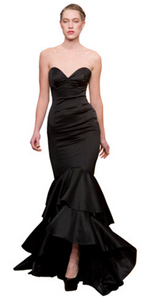 This black dress is stunningly beautiful and ideal for a special occasion.
It's important to have a classic staple piece as you never know when that special occasion will occur.

  I love this dress! It's quite spectacular. As a celebrity stylist gold looks great on the red carpet!
Ciara wore a beautiful gold dress at this year's Grammy Awards.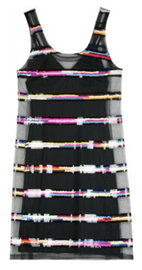 This dress is fun, and quite retro! Ideal for a party!
Keep accessories simple with this dress as it speaks for itself!

 Tartan is a big trend this season!! You'd definitely look the part in this dress. It's quite fitted so ideal for a boyish shape. Compliment it with a cool black leather jacket. A great everyday dress. You can dress it up or down!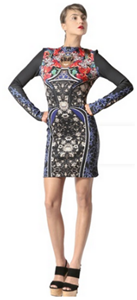 A great dress. Reminds me of old Alexander Mcqueen designs or Mary Katranzou!!
A fun, directional piece! Love the colours, and a great slender fit!!
You can find out more about StyleIcon on their website www.style-icon.co.uk and on twitter using @styleiconnat 
Join in the conversation at GMD by following us at @GirlMeetsDress for more tips and style advice
---