Sonia is the owner of wedding blog Want That Wedding – a website devoted to bringing the best in wedding attire and inspiration. Here she takes us through her top Wedding Guest Dresses to rent online.
1. Wheels & Dollbaby Lace Fifi Dress – £39
I love this wedding guest dress as it's a little bit playful and sexy like me 😉
2. Gorgeous Couture Evita Maxi Dress – £69
I love the brightness of dress for a wedding and the nude underlay with lace paneling is gorgeous!
3. Alice and Olivia Penny Pleated Dress – £59
This wedding guest dress rental is so romantic and pretty. I love the fact it's very lady like too.
4. Jasper Garvida – Nina Dress – £49
This dress is perfect for a summer wedding guest and the large flower is a real statement.
5. Alice and Olivia Papina Dress – £49
Could this flesh baring wedding guest dress be classified as upstaging the bride? Personally, I don't think it's ever possible to upstage the bride.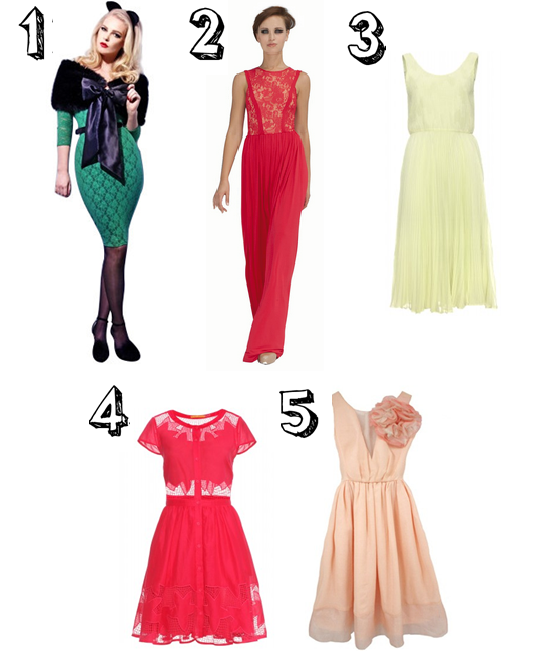 ---