Are you new to Girl Meets Dress?
Girl Meets Dress allows you to hire designer dresses at a fraction of their retail price. They can lend you over 4,000 designer pieces from over 150 designer brands. They will deliver the dress to you anywhere in the UK – at your home, at your office – and all you have to do is have fun and send it back after your event. They refund for all unworn dresses.
Borrow.Party.Return. 
Sign up to our newsletter today and to receive news and enjoy exclusive offers for subscribers, including £10 off your first offer! CLICK HERE to start having fun.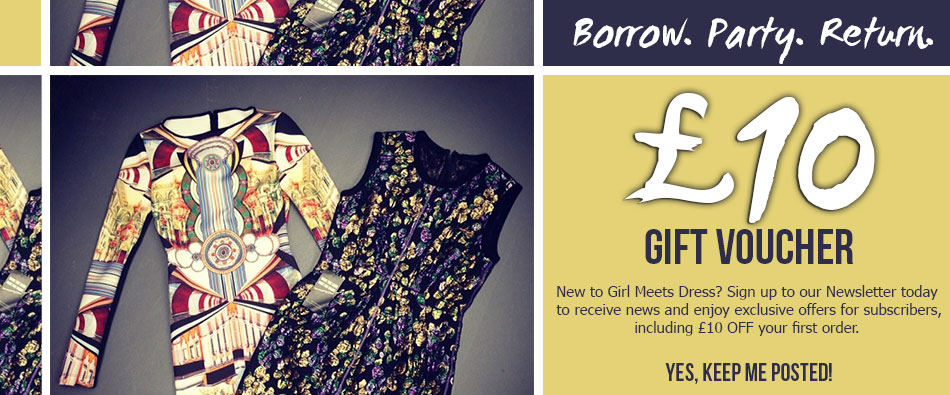 Follow Girl Meets Dress on Twitter
Follow Girl Meets Dress on Facebook
Follow Girl Meets Dress on Instagram 
---