Are you a Student in Edinburgh?? Girlmeetsdress needs you!
Girlmeetsdress are looking for student ambassadors in Edinburgh to represent us and help promote a night on 1st February at The Opal Lounge. Â The Friday night in Edinburgh will be a girlmeetsdress and Buddah Fridays night – not to be missed!! Â We have teamed up with the The Opal Lounge and can offer girls who attend the event in a girlmeetsdress outift- free entry and VIP treatment. Â There will be a VIP cocktail and canapes party for 100 girls on arrival and exclusive giveaways!!
We know that students have it tough… so we are giving you the opportunity to live the celeb life for a night but on the student budget!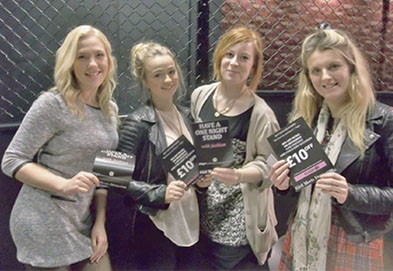 What's even better?  If you become a student ambassador for Edinburgh University, you'll be rewarded with dress hire for the night and various fashionable perks.  Once part of the team, you will be able to organise your very own nights and come up with original ideas to raise brand awareness.  You could gain valuable experience in marketing, PR, events and business, helping you to get ahead of your peers.
Student in Edinburgh? Sign up now to join the team!