NEW SAMPLES: CRU Kafe Light Roast
Girl Meets Dress love finding new products and we just know you are going to love our newest  find. Introducing CRU Kafe – a finer coffee in a Kinder Capsule and the Premium alternative to Nespresso.
CRU was created by four coffee enthused friends – Bodil, Colin, John and Matt with the desire to give people the chance to make great coffee at the press of a button – ethical, organic and easy to make. The capsules on the market didn't tick their boxes, so they decided to make their own. CRU capsules are compatible with 99% of all machines on the market. CRU coffee is packaged in a recyclable pod that can be thrown out with your regular recycling.
They source the best beans in town and cultivate them from bean to cup to ensure only the finest tasting, highest quality coffee is produced. With four different blends: Light Roast, Dark Roast, Intense and Decaf – Cru have everything sorted!
From CRU's four flavours, Girl Meets Dress are happy to announce that starting this week you can get your very own sample of CRU Light Roast.
CRU Light Roast (strength 7) is a delicate blend of 100% Arabica beans with hints of biscuit and caramel. It is perfect if you prefer a sweeter and finer taste, featuring three beans: Ethiopian 60%, Peruvian 30% and Indian 30%.
CRU Dark Roast (strength 9) is a stronger blend for those who like a rich flavour. Using only the best quality and high altitude Arabica beans from Brazil, Peru and Ethiopia. These beans are roasted darker to deliver a robust flavour that delivers  an intense chocolate, fruity & full bodied coffee.
CRU Intense (strength 12)Â Â is a intense dark roast espresso, full bodied and powerful in flavour. It packs a real punch and is a must for you who prefer a darker and intense flavour! Â Using a prized Tanzania Robusta bean special for its quality and unique organic certification (99% are not organic) the blend is balanced by the sweet and rich Indonesian Sumatra.
CRU Decaf (strength 5) is delicate and sweet in the cup. The bean has a well-rounded taste and best of all is that it  will not keep you up all night. It is well-balanced and accessible providing the perfect replacement for a low caffeine brew.
Like on facebook –Â https://www.facebook.com/crukafe
Follow on twitter –Â @crukafe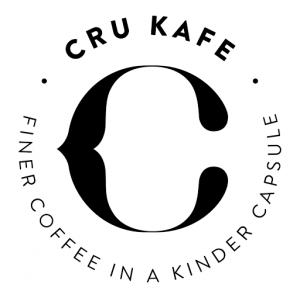 Posted October 28th, 2014 in
Features
,
Partner
,
Uncategorized
. Tagged:
coffee
,
cru
,
crukafe
,
darkroastcoffee
,
decafcoffee
,
dress
,
dresshire
,
free samples
,
freecoffee
,
girlmeetsdress
,
intesnecoffee
,
lightroastcoffee
,
samples
.