On the 20th November the Girl Meets Dress team at De Montfort University hosted their first EVER advanced try on – The Girly Night In! Here's what happened!
Written by Rachel Hyde.
"With nibbles and wine the girls all grabbed their favourite party dresses and ran upstairs to try them on (a few had to share their favs!).
Once everyone was suited and booted, we all took turns in front of the camera! Pictures were necessary and everyone wants to look good on camera so it was good preparation for a proper night out/ party!
Everyone was being complemented on how good the party dresses looked, which was amazing as each dress fitted everyone's individual style. After the photos were taken none of us wanted to take the party dresses off as we all felt AMAZING in them!
Finally we all picked a second favourite and went to change into them, again photos were taken and again the dresses were absolutely LOVED! It also took us forever to take these dresses off and we all stood around gossiping in them for ages – perfect for another photo op! Everyone felt confident in them and it really made the atmosphere of the night a good one!
The orange Stella McCartney Pleated Stretch Dress and the Clover Canyon Corset Print Dress were the biggest hits of the night and they definitely were keepers. After the party dresses were off we all sat and discussed them, browsed them online and picked what type of occasion they would all be perfect for!
It is always nervous being the host of a night and when you've got designer dresses in your hands too it was even scarier, but everyone enjoyed the night as it made a change to our usual social events! I had nothing but good feedback and it really helped get everyone excited about Girl Meets Dress. It can only get more exciting from here."
Thanks Rachel – we're so glad you had such a great evening! x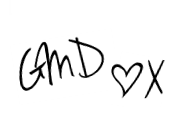 ---