Girl Meets Dress is an innovative company that gives women from across Europe, the opportunity to hire designer dresses for a fraction of their real prices.
First you can go on our website and start browsing through our collection of designer dresses to hire. You can get a more precise research by choosing to search depending on the occasion. For example: prom dresses to hire or races dresses to hire. You can also pick a color (blue dresses, sparkly dresses) or by type of dresses such as: body con dresses to hire, ball gown dresses to hire.
You have the choice between: hire a designer dress for two nights or hire a designer dress for 7 nights.
We do same day delivery for London and next day delivery for the rest of the UK, if you order are made by 1pm.
If none of the dresses fit you, return them within 24hours and get a full refund.
If you want to be sure that the dress fits you, you can come to the showroom and try on dresses. There is a ÂŁ30 fee and you can try as many dresses as you want. Our home stylist will help you find the perfect dress. You can send an email at showroom@girlmeetsdress.com.
After your event, send back the dress with the pre paid label provided.
We also have a membership card. If you frequently attend events or that you often hire from us it is really worth it. It costs £39 a month and you can order any dress you want.
If you have any other question, you can send an mail to: enquiries@girlmeetsdress.com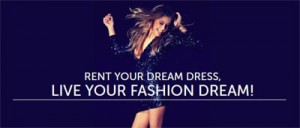 Follow us on our social media:
Facebook – Instagram – Twitter
Snapchat: GirlmeetsdressS
---