We are in love with the Faye Maxi Dress from Honor Gold. It is such a versatile dress with an infinite number of ways to wear it. It has just been reviewed by the gorgeous Sharz and we couldn't wait to share her excitement and pleasure of wearing it.
We believe that is one happy customer! Now it's our turn to offer some inspiration. You can dress The Faye up or down, try it with Converse or beautiful, delicate lace heels. Which way would you wear it? Check out our Polyvore sets for even more ideas.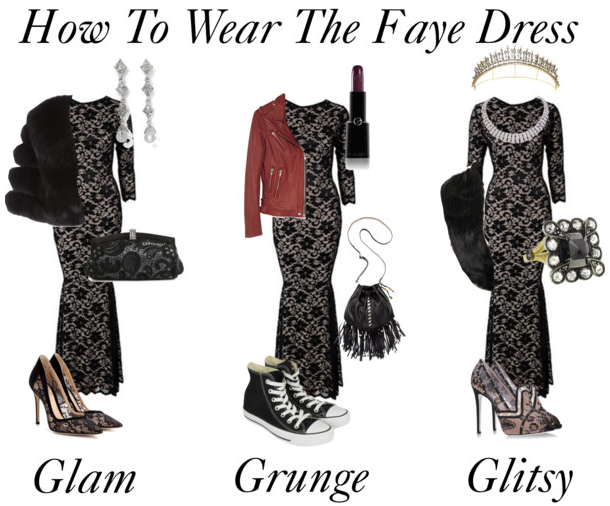 This dress really hit the mark when it comes to style, fit and comfort. As Sharz wrote, she was showered with compliments and can't wait to hire from us again. It really is a 5/5 star dress. Now it's your turn – if you have an event in the next few weeks, why not hire the Faye Maxi Dress Black, it's ready and waiting to party!
---