Balenciaga is a French fashion house founded by Cristóbal Balenciaga, a Spanish designer, born in the Basque Country, Spain. He had a reputation as a couturier of uncompromising standards, once referred to as "the master of us all" by Christian Dior. His bubble skirts and feminine, yet ultra-modern shapes were trademarks of the house.
The House of Balenciaga is now owned by the French multinational company Kering, with Alexander Wang as their current creative director. Wang "reinvents and immortalizes" the brand's codes through his own sporty, modern lens.

You can hire Balenciaga dresses from Girl Meets Dress! Here's a run through of a few of the Balenciaga dresses available to hire. For more, click here.
Blue Hem Balenciaga Dress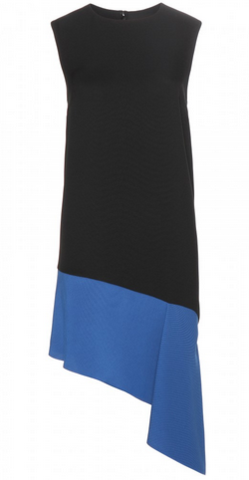 We love the asymmetric design of this two-tone Balenciaga dress which gives a really feminine silhouette. The bright blue hue is a great colour. Perfect for many day and evening events this season. You can hire this Balenciaga Dress at Girl Meets Dress:
http://hire.girlmeetsdress.com/products/blue-hem-dress
Pink Asymmetric Balenciaga Dress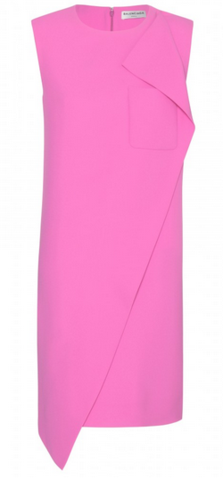 Drawing on Cristóbal Balenciaga's birthplace – the Spanish seaside town, Getaria – creative director Alexander Wang innovatively interprets boat sails into artful folds this season. We love this bright pink Balenciaga dress with the contemporary drapery. If you love this Balenciaga dress, you can hire it at Girl Meets Dress:
http://hire.girlmeetsdress.com/products/pink-asymmetric-dress
Cashmere Knitted Balenciaga Dress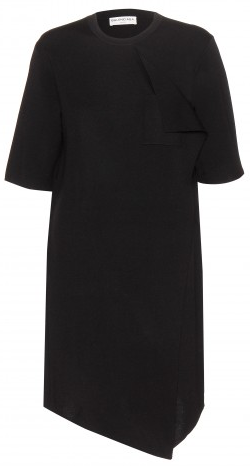 Alexander Wang looked to Cristóbal  Balenciaga's past for inspiration for this piece. The asymmetry, angles and folds represent the sweeping sails present at his Spanish hometown. Wang brings a contemporary and sporty aesthetic with this cashmere Balenciaga dress, which features a rounded neckline, short sleeves and subtle drapery. This Balenciaga dress is available at Girl Meets Dress! To hire it, follow the link below:
http://hire.girlmeetsdress.com/products/cashmere-knitted-dress
For more Balenciaga dresses available to hire at Girl Meets Dress, click here.
There are thousands of designer dresses available to hire at girlmeetsdress.com
Don't forget to follow GMD on Twitter: @girlmeetsdress Facebook: /girlmeetsdress and Instagram: @girlmeesdress
---