We're pretty excited.
Today we get to unveil a brand-new feature: Girl Meets Dress Wish Lists.
What are Wish Lists? Well, they're a completely new way to manage your dresses on Girl Meets Dress. Wish Lists let you explore our dress collections and save your favourite styles so that every time you visit you can review and order your choices for specific events you had in mind.
But most of all, Wish Lists are about YOU. They let you plan your next outfits and save your dream dresses. What events do you have coming up?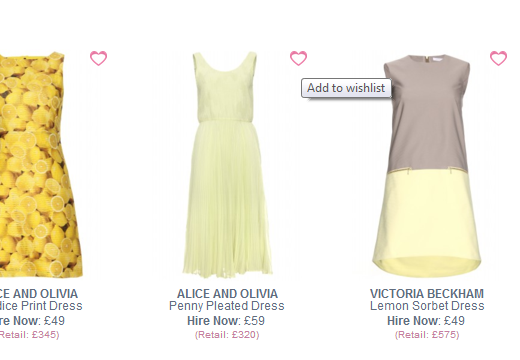 Creating a Wish List is easy. We think you'll find the experience intuitive, but in case you need instructions, here you go.
1. Head over to any page on girlmeetsdress.com (You will need to login. If you're not a member, you'll need to sign up, which is free.)
2. Browse through our dresses and click the heart icons in the top right of every dress. The heart icon will turn pink when you add a dress to your wish list.
3. You can access all your Wish Lists anytime by clicking "My Wish Lists"  top left of the screen and you can edit / add and remove your selection!
---