You know summer has arrived in London when the annual Wimbledon championships come around. The centre court is shaping up to be as star-studded as ever. Pippa Middleton and American Vogue editor Anna Wintour have arrived in the royal box while David Beckham and family, Kim Murray and Gemma Arterton have already been spotted at centre court during the championships.
Not sure what to wear for Wimbledon? Be inspired and see who is wearing what at Wimbledon so far, we at Girl Meets Dress have collected our favourite celebs in their Wimbledon outfits. Rent your Wimbledon dress online at Girl Meets Dress.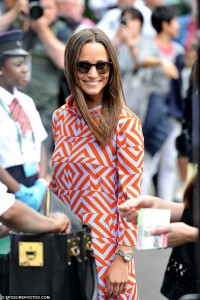 Pippa Middleton in a red and grey geometric print dress by Tabitha Webb at Wimbledon.
England rugby player Mike Brown and his fashion designer girlfriend Eliza Woodcock dressed in a black summer maxi dress for Wimbledon.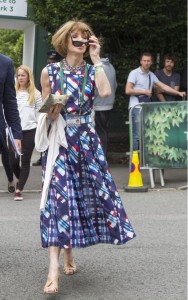 Vogue editor Anna Wintour is known to be a tennis fan so it's no surprise to see her in a Chanel dress at Wimbledon and her signature Manolo Blahnik sandals.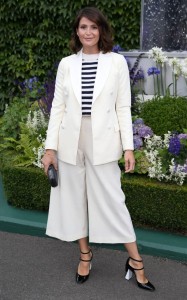 Gemma Arterton looks elegant in cream culottes with a matching jacket, worn over a classic breton jumper.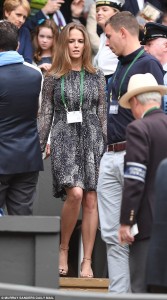 Kim Murray in Burberry dress at Wimbledon.
---