Choosing an outfit for any wedding can be very confusing. In this post we at Girl Meets Dress have covered the Mother of the Bride and put together the ultimate dress code guide. Check out the mother of the bride section at Girl Meets Dress for great mother of the bride dresses to rent!
The fashion for most mothers of the bride is a dress or a suit-like outfit. A simple design in a striking colour, accessorised with beautiful jewellery may look better in photographs than something very fussy. Overly bright colours and patterns should be avoided. Hats are traditional – but by no means compulsory – at weddings and can be a stylish addition to the outfit. See our Accessories section at Girl Meets Dress, we have a great selection of hats suitable for weddings!
It's worth to take into consideration timing and place – daytime weddings and evening affairs have their own explicit sets of dress codes. For the day, you want your fabrics light and colours bright. In the evening, it's more acceptable to flaunt beads, sequins, and other sparkles in darker hues.  If the wedding is an evening or black tie event then the mothers of the bride could wear an evening gown.
The choice of shoes of the mother of the bride should be stylish yet comfortable. Again, timing and place matters. Choose your shoes carefully in case the wedding is taking place outdoors in a park or vineyard etc. 
Follow the bride's cues about style, color, and degree of formality. She and the groom set the tone for the event. Ask for advice from the bride ad do not argue against the suggestions. Also compare notes with the groom's mom – you'll both feel more comfortable if your elegance is in sync. If you follow tradition, the mother of the bride should be allowed the first opportunity to choose a dress so you don't end up with the same one.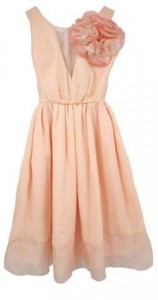 Jasper Garvida –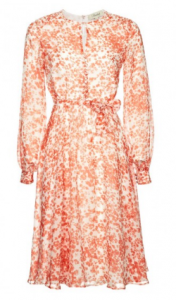 Beulah London –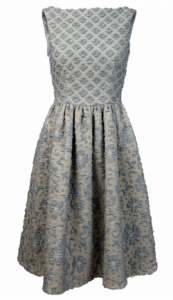 Madderson London –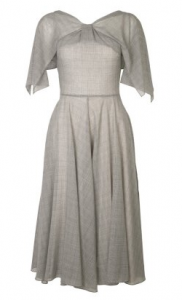 Roksanda Ilincic –
---