Win a ticket to the Zoo Nights!
Girl Meets Dress has partnered with ZSL London Zoo to offer you two free tickets to their brand new summer event Zoo Nights.
Zoo Nights is a limited series of evening events at the Zoo that will give visitors the chance to experience the oldest scientific zoo in the world as day turns into night.
With an array of after-hours explorations for night-owls to embark on, live music, and more than 17,000 animals to visit, Zoo Nights will be the most unique way for grown-ups to celebrate summer in the city this year.

Find out what animals really get up to after dark, by embarking on a self-guided tour of the Zoo before the sun goes down, where you'll see the Zoo's magnificent animals and take in a packed programme of feeds and talks
Enjoy the Zoo's street food festival where a huge variety of food and drinks will be on offer.  And after the sun goes down you will have the chance to listen to to live music on the lawn –  an idyllic end to what promises to be a unique evening.
A limited number of Zoo Nights tickets are also available for upgrade, giving guests the opportunity to sleep within roaring distance of the lions at the Gir Lion Lodge: nine colorful cabins nestled in the heart of the Zoo. It includes an evening meal and a breakfast.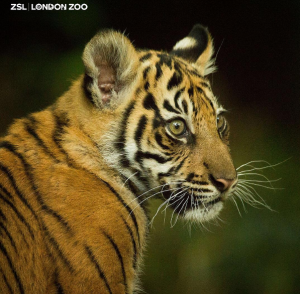 The perfect start to the weekend, Zoo Nights will happen every Friday night from 6pm to 10pm during June (from the 2nd to the 30th).
Zoo Nights is for visitors aged 18+. Tickets cost £17.50 per person.
Additional premium guided tours cost £10 per person: Led by one of the Zoo's expert guides, with in-depth knowledge of the animals and their habits, the Zoo and its worldwide conservation work, a premium guided tour is the ideal way to delve deeper into ZSL London Zoo after dark. Find out more at www.zsl.org
To enter and be in with the chance to win two tickets to this exciting event:
– Go on our Facebook page, like our Facebook page and share the post                                                                                   – Or you can go on our twitter, follow us and retweet the tweet about the competition!
Follow them on their social media:
Facebook – Instagram – Twitter – Youtube – Website
Follow us on our social media:
Facebook – Instagram – Twitter
Snapchat: GirlmeetsdressS
Posted May 5th, 2017 in
Competitions
. Tagged:
competition
,
Designer dresses
,
Dress Hire
,
Dresses
,
Fashion
,
Girl Meets Dress
,
GMD
,
Hire dresses
,
london zoo competition
,
long dresses
,
partnership
,
prize
,
Rent designer dresses
,
rent dresses
,
short dresses
,
style
,
win tickets
,
win tickets to london zoo
,
win tickets to london zoo's nights
,
zoo's nights
,
zoo's nights tickets
,
zoo's nights tickets competition
.