Enter To Win an Exclusive Ten Acre Gift Bundle from Yumsh Snacks
Do you love healthy eating? Do you love popcorn and crisps? If the answer to both those questions is a resounding and enthusiastic "YES" then you're definitely going to LOVE our competition!
By entering the competition, you will have a chance to win an exclusive Ten Acre gift bundle from Yumsh Snacks. The bundle includes samples of the entire Ten Acres popcorn and crisp range. Talk about yummy!
Yumsh Snacks are the innovative creators of the award winning range of Ten Acre hand-cooked crisps and hand-picked popcorn. Their range of fabulous flavours are made in small batches to give you the best of all worlds – delicious tasting snacks that everybody can enjoy whatever their dietary requirements.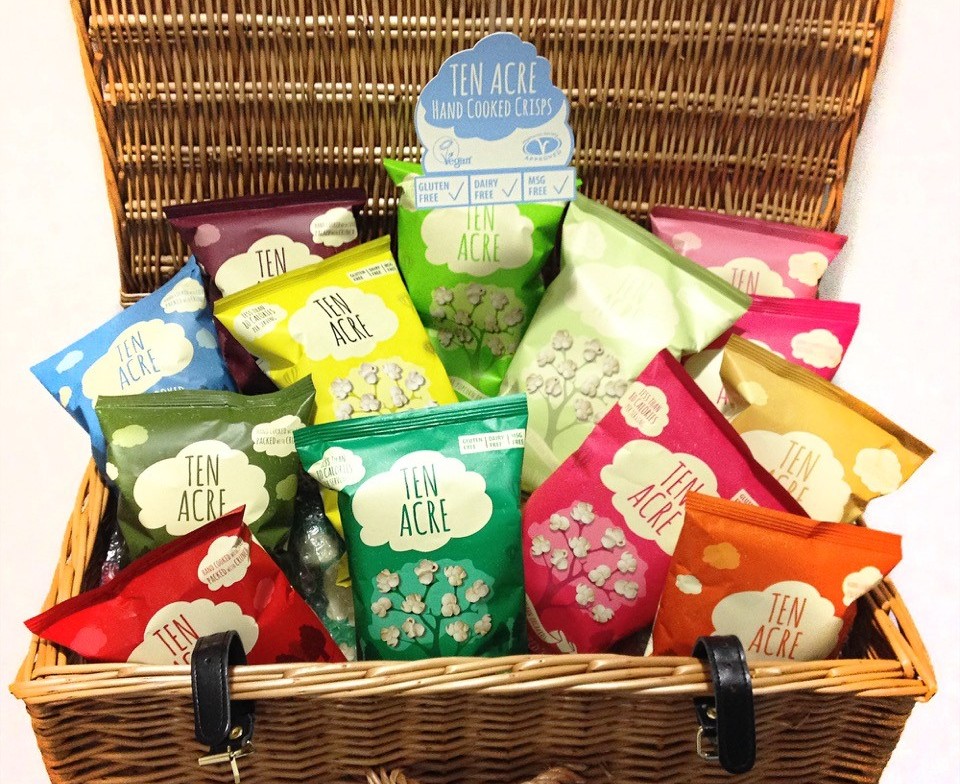 To enter the competition, and try your luck for the exclusive Ten Acre gift bundle, simply sign up for our newsletter, share this post on Facebook, and answer the question below:
How many different kinds of savory popcorn are there in the Ten Acre snack line?
Tweet your answer to @girlmeetsdress and @10Acre with the #GirlMeetsDressCompetition, or leave a comment below!
Posted August 3rd, 2016 in
Competitions
. Tagged:
10 Acres
,
competition
,
crisps
,
Fashion
,
foodie
,
Girl Meets Dress
,
gluten free
,
non GMO
,
popcorn
,
snacks
,
vegan
,
vegetarian
,
win
,
yumish snacks
,
yummy
.