Glowing Customer Gives a Delightful Girl Meets Dress Review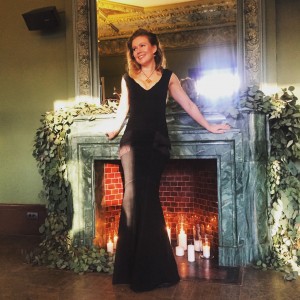 We love getting reviews back from our customers and here's another review from a satisfied customer. Here she looks glowing in the Amanda Wakeley Niara Scuba black gown.
'Thank you once again for amazing dresses you provide – I have already tried the service and was very happy with Amanda Wakeley Niara Scuba Gown Black dress. I …would like to rent again from you… and I will need the dress for 8 nights, not 7…' 
Don't forget to tell us about your dress adventures and send us photos of you looking fabulous in Girl Meets Dress.