Being the birthday girl is an exciting time, especially when it comes to finding a birthday dress for whatever plans you have! Girl Meets Dress has lots of birthday dresses for your birthday party – there is something to suit everyone's personal style, from long birthday dresses, to shorter birthday party dresses. You're sure to find the perfect birthday dress from our range of designer dresses. We've picked our current top 5 favourite dresses for every type of birthday party: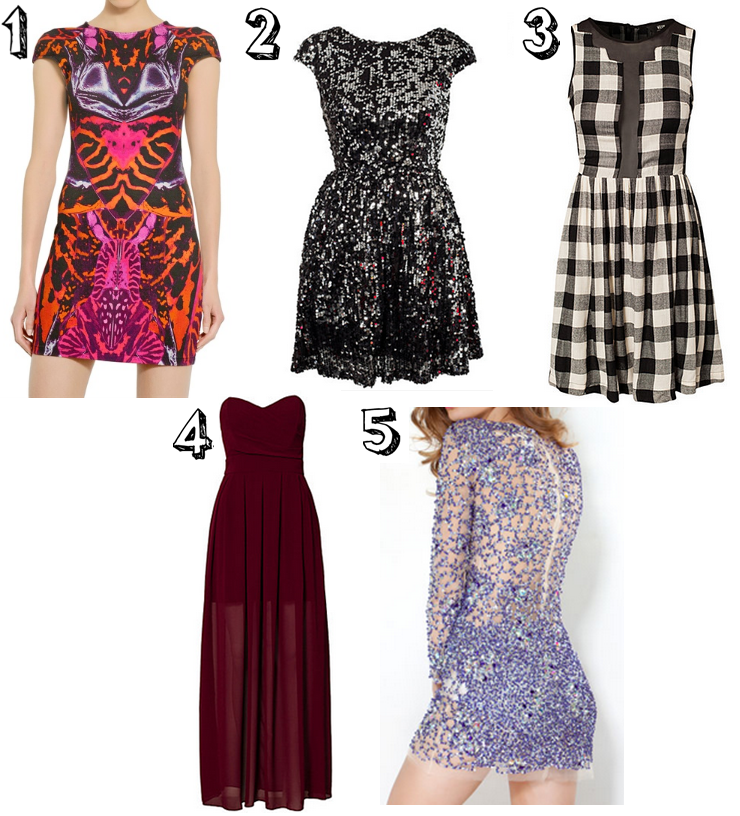 1. McQ ALEXANDER McQUEEN Pink Kaleidoscope Dress
For the perfect birthday party dress, look no further than this stunning print from McQ Alexander McQueen, with a bold colour combination of black, pink, and orange making this camouflage-print piece a definite choice!
Add some sparkle to your night in this gorgeous party dress by NLY. Perfect for any evening birthday event, from clubbing to dinner you can dazzle in this dress!
For a more subtle look, possibly for a daytime birthday idea, why not try this cute little birthday dress by NEUW. Pair with tights and heels or flat ankle boots and a biker jacket.
For something more sophisticated, look no further than this maxi dress by TFNC. In a gorgeous deep red hue, this dress will suit any evening birthday event, ensuring you look stunning on your birthday.
Last, but by all means not least, we are all lusting over this stunning dress by Jovani. We love the sparkle from all the gorgeous embellishment, which is perfect to make you stand out – possibly for any 21st birthday ideas you might have? Wear with minimal accessories and let this birthday dress to all the talking!
For more birthday dress ideas, why not check out the It's My Birthday section on Girl Meets Dress – dedicated to helping you find the perfect birthday dress for your special day!
---