So the Serpentine summer party last night looked amazing! The stars showed up in their droves for the annual Serpentine fashion extravigansa, from model royalty like Cara Delvingne, Naomi Campbell,Keira Knightley and Alexa chung to actual royalty like Princess Beatrice. The fabulous crowd also rubbed shoulders with A lister hollywood stars like Bradley Cooper and Pharell Williams (who's performance was kept top secret untill the last minute!).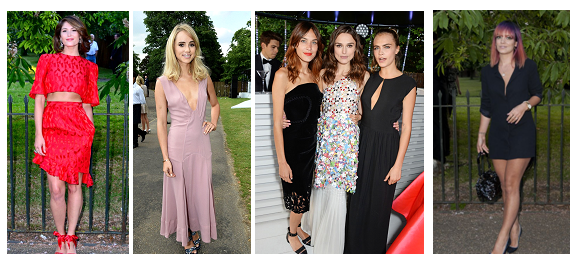 The night was a huge success and the guests adorned only the best designers dresses for the very special Serpentine summer party. Girl Meets Dress have picked our favouite girls night out outfits for your next event, so if you are out for drinks or having a girls day out Girl Meets dress can help you hire the perfect fit. At Girl Meets Dress you can hire occasion dresses, going out dresses,and even girls night out dresses with just a click of a button. Here are a few of our favourite girls night out picks straight form GMD HQ… enjoy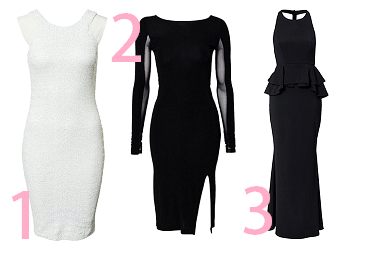 1-Â TFNCÂ / London Dress
This Sequin dress by TFNC is showstopper dress! The crisp white hue, bodycon fit and short mesh sleeves make it a high impact dress.
2-Â Â SUPERTRASHÂ / Darling Dress
This SUPERTRASH dress with Transparent sections and bodycon fit make this the perfect dress to hire for a girls night out!
3-Â Â JARLOÂ / Pamela Dress
GMD love peplum dreses and this Pamela dress by JARLO is no exception! The classic LBD has been revamped to a full attention grabbing gown… why not rent yourself the perfect girls night out dress.
 follow our 
Instagram
 for exclusive video's & pictures 
---